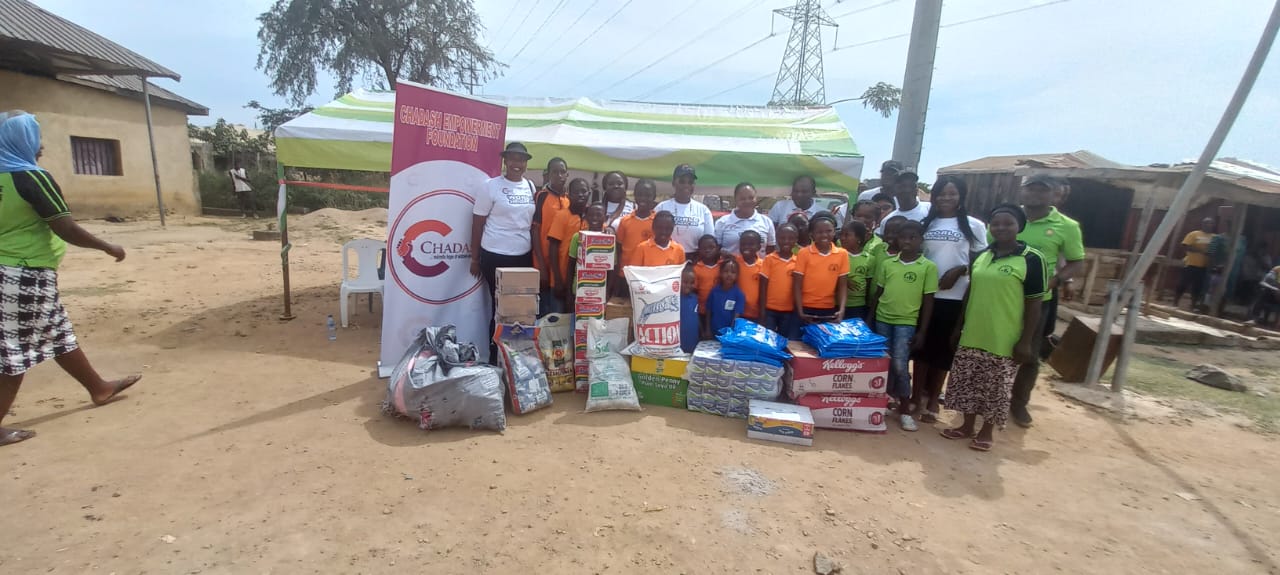 By Fortune Eromosele
As Nigerians join the rest of the world to commemorate this year's World Orphans Day, a non-governmental organisation, NGO, Chadash Empowerment Foundation, has provided succour for orphans in the Federal Capital Territory with relief materials.
In a bid to show compassion towards the less privileged, the Chadash Empowerment Foundation, donated food items and materials to orphanage homes in the Darlez Orphanage Home in Area 8, Abuja, the Adorable Angles' Orphanage Home, in Lugbe, Abuja. The Foundation went further to build and commission a borehole flowing with fresh water for the Adorable Angels' orphanage home in Lugbe.
Fielding questions from journalists on what prompted her to make kind donations to orphanage homes, the Founder, Chadash Empowerment Foundation, Mrs. Temitope Adeola, said she was moved with compassion as to the lack of love extended towards orphanage homes and orphans generally.
This was as she called on well-meaning Nigerians to join the race in providing solace and succour for several millions of orphans in Nigeria.
She said, "We've been in existence since 2004, what we do basically is to help the widows and orphans. Today being the world orphans day, we decided to celebrate it with the people of Adorable homes and Darlez orphanage homes.
"What really prompted me was that we saw that a lot of people don't extend love to orphans and I thought it was high time to create awareness and support them with the little way we can. They can be supported in cash or in kind.
"When I say in kind, in terms of your profession, if you are an artisan, you can support them by providing them with your services free of charge. If you are a doctor also, you should be able to offer your service without taking any charge from them.
.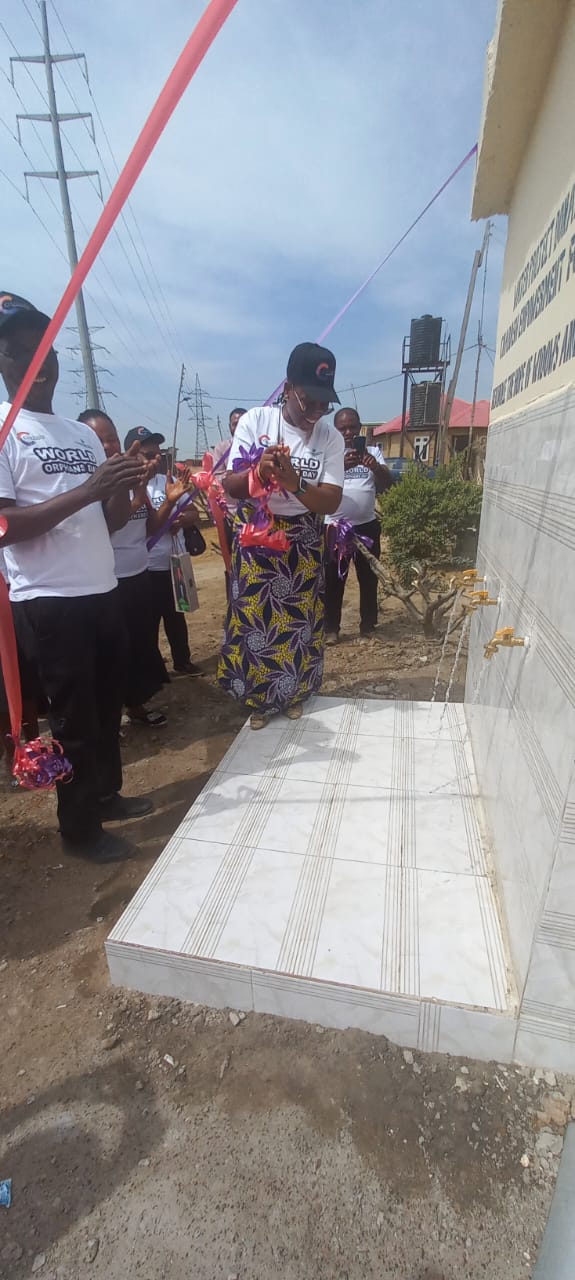 "I'm just trying to call out people in their own space to support these orphans because they didn't get to this stage by their own doing, we either know it is about war, poverty or disease that has rendered them, orphans. In our own little space, let's render help to them.
"Helping the less privileged should be the work of both the government and individuals. Yes, the government has a part to play, we also as individuals have a part to play. Government can't do everything but they need to also come out and support the orphans. But the majority, I think Nigerians also ought to support these children.
"We have over 200 million people in Nigeria and we have millions of orphans, if one home can adopt one, that goes a long way, so I think it's a collective effort and not just a one-man show."
On his part, the Pastor-in-charge of the Adorable Angles Orphanage Homes, Pastor James Onu, appreciated the effort of the Foundation in showing love and kindness.
He said, "Today we are so excited, of course today is World Orphans Day, we want to thank God for the foundation that have come to help us with what we do by supporting us in diverse areas today. I'm happy about everything."
In the same vein, he called on Nigerians to emulate what they(Chadash Empowerment Foundation) did by helping the orphanage homes. "In anyway you can, help to add to the value of lives and rekindle hope to the hopeless in Nigeria.
"Government cannot do everything, that's why we are here to contribute our own quota to see what we can do to augment what the government is doing already in our society," he stated.
Subscribe for latest Videos