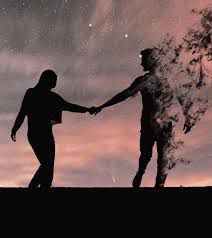 I am a nice, intelligent, attractive guy with a well paid job. I'm in my late 20s and would love to get married but my girlfriends have all dumped me, after accusing me of having a roving eye. I don't know where they got the idea from, as I've tried to be faithful with women and have already assured them I'm the faithful type. Am I doing anything wrong to make these women run away?

Ben, by e-mail.
Dear Ben,

Do you tend to choose women who are prone to jealousy? As a rule, jealousy is a sign of low self-esteem. This type of women won't believe they deserve to keep you as a partner, so they're losing you to a rival. So, next time you're with an interesting woman, listen to her closely and encourage her to show more of her deeper self. If you make a woman feel good enough about herself to believe she's entitled to the love of a great guy, she'll have faith in your fidelity.

If you don't want to go through all this hassle, it is best to avoid the jealous types altogether. There is the possibility that without being fully aware that you're doing it, you ogle other women when you're out with your girlfriends.

You may think that giving the eye to every passing female is no more than an innocent male reflex, but a lot of women complain about it among themselves and see it as an affront. Finally, instead of telling your women how faithful you could be, don't make infidelity an issue or they may suspect a cover up. Fidelity doesn't need discussing. Just prove it by being faithful.
Share your problems and release your burden. Write now to Dear Bunmi: [email protected]
Subscribe for latest Videos