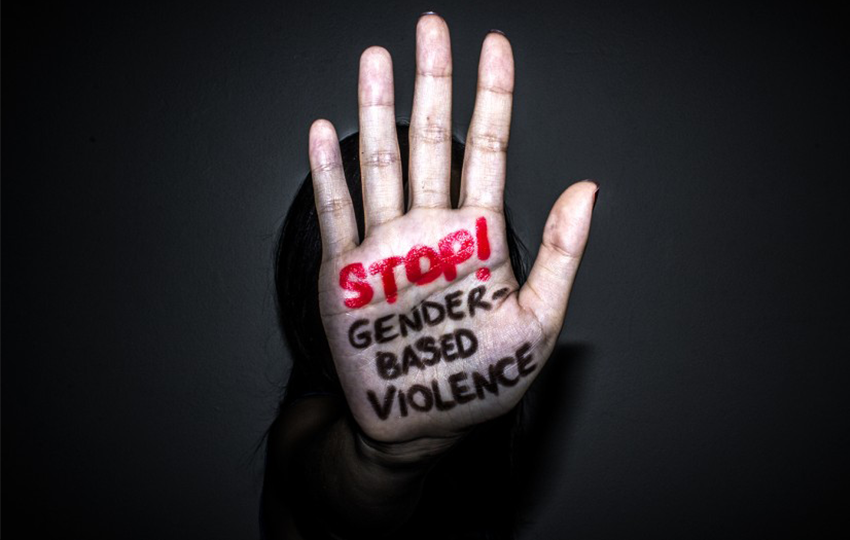 …Oxfam's Gender Transformative Approaches influence individuals, families and communities positively
By Gabriel Ewepu, ABUJA
As Nigerians grapple with gender-based violence, the international nonprofit organization, Oxfam Nigeria, Thursday, discloses that Gender Transformative Approaches have positively influenced and changed the attitudes of individuals, families and communities.
Speaking during, Programme Manager, Gender Justice Oxfam Nigeria, Helen Akinyemi, made this known at the 'Agenda for the Community-based Assembly Workshop' organised by Oxfam Nigeria, in Abuja, where Akinyemi explained the essence of the gathering which had over 50 participants, is to advocate for the gender transformative change at the macro level by enabling participants to develop strong visions for change and concrete strategies to bridge gender gaps in; sharing lived-experiences regarding issues of gender inequality; advancing SRHR through improved knowledge of SHR; increased women's participation in governance, and analyzing shared experiences from a gender progressive angle.
The participants include women, men and Civil Society Organizations, CSOs, and Community Based Organisations, CBOs, Women's Rights groups, Community groups, and others.
According to Akinyemi, basically, the gathering is to share stories from a feminist perspective and learn from them.
She said: "The major purpose is to influence attitudes, behaviours and we have CSOs, CBOs who interact with policymakers, and they are like the intermediaries between the citizens and policymakers.
"It is also to raise consciousness through sharing of stories and experiences, and bringing in different meanings into it on what can address issues of inequality in the society.
"It is an informal way of influencing attitudes, and we have seen the positive impact with the approaches we have used because the beneficiaries are coming out to testify.
"Everything that has to do with gender we doesn't joke with it because is at the centre of what we do.
"A study was conducted in six countries in Africa and was sponsored by IDRC, and conducted by the research team in Nigeria focused on sexual and reproductive health rights.
"They actually wanted to solve the problem of gender-based part of COVID-19 in livelihoods in Africa.
"In Nigeria, they focused on sexual and reproductive health rights. So, the dissemination workshop was held in April, the outcome of this research was that we should have a gender analysis and advocacy training for CSOs, CBOs, and MDAs, which we did in the first week of September this year.
"The other part of it was to have advocacy and influencing activities, which we approaching with gender transformative approaches, and we are using community-based assembly at the national level to do that.
"Gender Transformative Approaches is different from the traditional mode of empowerment, which is in form of charity and almsgiving, and we call it welfare approach or women in development approach. But does that change the inequality in the society?
"This does not tackle the challenges of inequality although it is important but the Gender Transformative Approaches are more important.
"This gathering is an informal gathering, where we share our stories because women issues cannot be solved in isolation, and when we talk about gender is not just only women but all social being and it goes beyond women and men; persons with disability, ethnic minorities, and other social classes and diversity."
National President, Liberate the Women Initiative, LWI, Dr Tobechukwu Princess, on the sidelines said, "Actually, I learnt a lot today. I have been experiencing a lot from my women but today, I have a different experience from what other people shared on the experience they went through in life.
"Even we experienced somethings does not mean our life is gone or we don't have future anymore.
"In fact, it has given me a lot of ideas and I feel like going home organizing a convention for my women using her story as a backup for them to know that marriage is not everything in as much as a woman supposed to be under a man."
Also, Executive Director, Emerging Genderplus Outreach Team, Aaron Egot, said, "It is a community assembly that brings people of all backgrounds to discuss issues around sexual and gender based violence and the reproductive rights of women and girls.
"This is quite important because the right of women and girls have been neglected over time and it becomes a necessity for all hands to be on deck to ensure that women's rights are restored to them and their dignity intact.
"I think this is important because from experiences like this, we can make wise decisions on how to support the cause for gender equality for our women and girls."
A resource person from King's Mind Builders Initiative, Obodumu Jennifer, said, "It is very necessary for women to have other things doing apart from acquiring formal education for any woman whether youth, married or single, it is very necessary to engage in skill because your skill is your power as a woman because you cannot tell, we are in a society where there are lots of graduates on the streets. People are graduating by the day and the jobs are not are not there but with your skills you can startup a business no matter what. Every woman should have a skill to fall back on."
Speaking on laws protecting women in Nigeria, she asserted that Nigeria is 'a man's world'.
"A woman is not really protected legislature-wise. I think they have to do more on the law to protect women because you have a lot of cases here and there; rape, maltreatment, violence, and others.
"I think the case of that song that was maltreated by her husband really opened a lot of women's eyes to really stand up for themselves because we hide on Constitution, tradition, customs, and religion, and we suffer.
"I think our leaders really need to do more to protect our women", she added