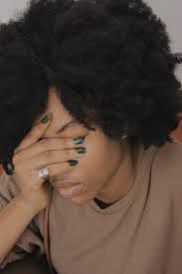 I had a mastectomy early last year. Naturally, I was anxious about my altered appearance, but my husband reassured me that it wouldn't matter to him.

But despite his promises, he's not touched me since the operation and can hardly bring himself to look at my scars. I'm due to have a reconstruction shortly, but I'm worried that more surgery will push him even further away.

Dekemi, by e-mail.
Dear Dekemi,

Surgery of whatever magnitude is a big step in a relationship, and the transition to the new life you'll both have must be gradual. It starts with you. You have to get the life you had back, whilst making the most of the opportunities open to you. Treat your body kindly; swimming and gentle exercise would help. Yoga too. As you grow more confident, you start opening up to your husband. Tell him how you feel about your upcoming surgery. For all you know, he could be scared of your going through another operation all over again in case he hurts you by touching you. Slowly you'll reconnect emotionally in time; the physical intimacy will return.
In the meantime, wait, if you're not ready for more surgery. Learn to love the body that helped you survive this and talk to your husband. Like you, I suspected he too is just afraid.
Share your problems and release your burden. Write now to Dear Bunmi: [email protected]
Subscribe for latest Videos