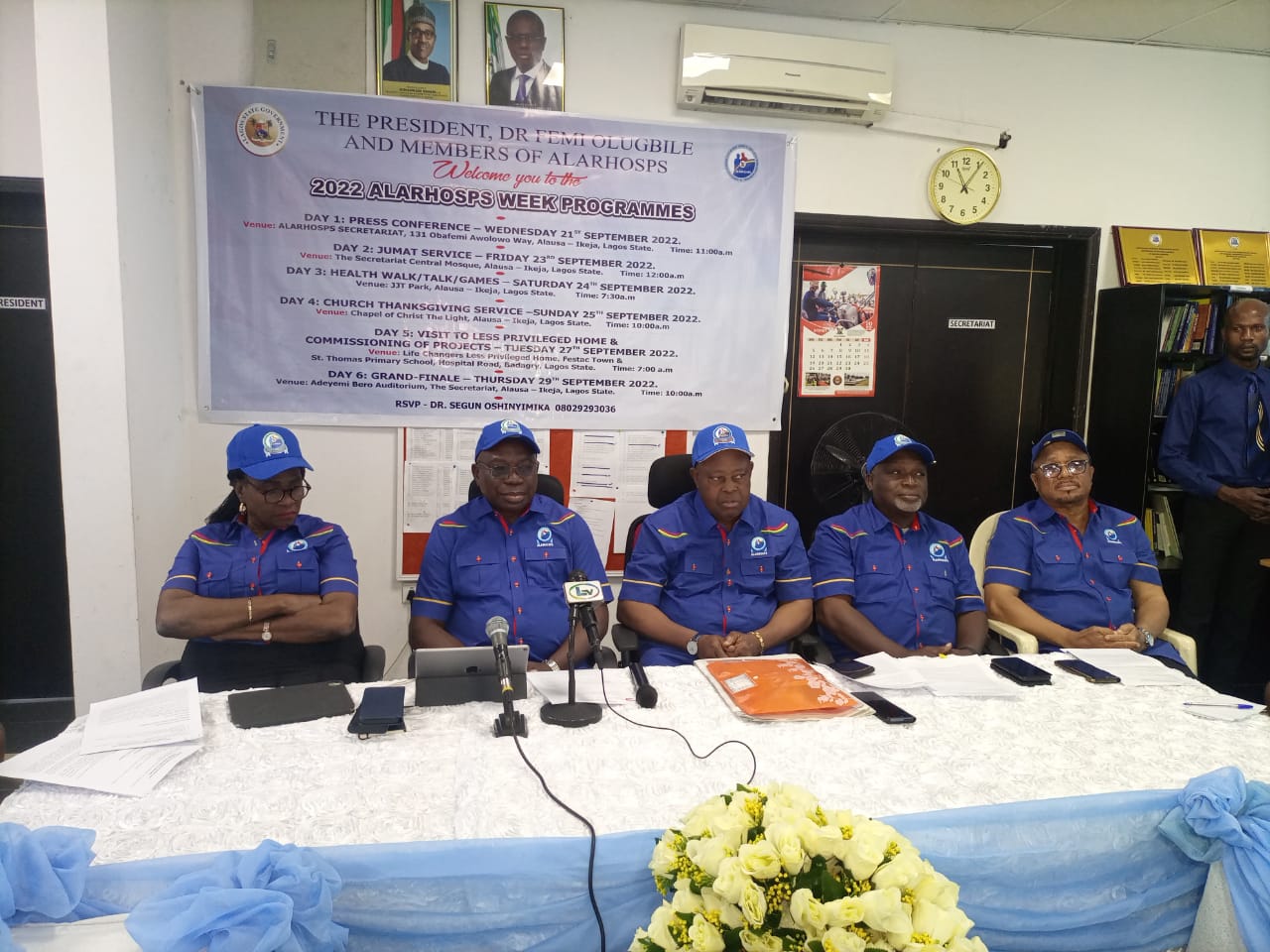 …kicks off week-long celebration
By Olasunkanmi Akoni
The Association of Retired Heads of Service and Permanent Secretaries (ALARHOSPS) in Lagos State, has kicked off its annual week-long celebration, calling on state governments of the federation to give more attention in addressing the plights of pensioners.
ALARHOSPS' President, Dr. Femi Olugbile, speaking at a news conference, yesterday, to kick-off the celebration in Ikeja, Lagos said the Lagos State Government had excelled in meeting the needs of pensioners and called on other states of the federation to follow the example of Lagos.
The theme of the celebration is: "No Part of Logos is Left Behind."
He said what other states should be doing was to improve on what they are doing to salvage the plights of pensioners and strive to surpass the marvelous work being done in Lagos.
However, Olugbile, said all is set for the 2022 edition of the ALARHOSPS Week Programmes with a deliberate focus on efforts to ensure that no part of Lagos was left behind in development.
He noted that their effort was to complement the development efforts of the state government, especially pertaining to schools and primary health facilities.
According to Olugbile, as part of activities marking the week, the Association would be commissioning projects at St Thomas Primary School, Badagry and donation of materials to a home for the less privileged in FESTAC.
Olugbile stated that ALARHOSPS was formed to serve as a platform of continuous interaction and pursuit of common welfare interests of people who had served Lagos State meritoriously and risen to the top of their career in the Civil Service.
"It was designed to serve as a way for the highly trained pool of human resources to make their skills and experience continuously available to engage with government and its organ, and with society at large, for the purpose of ensuring unbroken positive development of our society.
"The association has set aside one week every year to celebrate its members, acknowledge those who have passed on and give back to the community through donations of cash and materials to less privileged homes.
"We also carry out projects every year which is designed, in a token and symbolic form, to complement the development efforts of government, especially pertaining to schools and primary health facilities in the state," he stated.
Other events lined up for the weeklong Programme, include: a Jumat Service on Friday 23rd September, at the Secretariat Central Mosque, Alausa, Ikeja; Health Walk/Talk/Games on Saturday, 24th September from JJT Park, Alausa; Thanksgiving Service on Sunday, September 25, at the Chapel of Christ the Light, Alausa, with a Grand Finale at the Adeyemi Bero Auditorium on Thursday, September, 29,2022.
Subscribe for latest Videos