.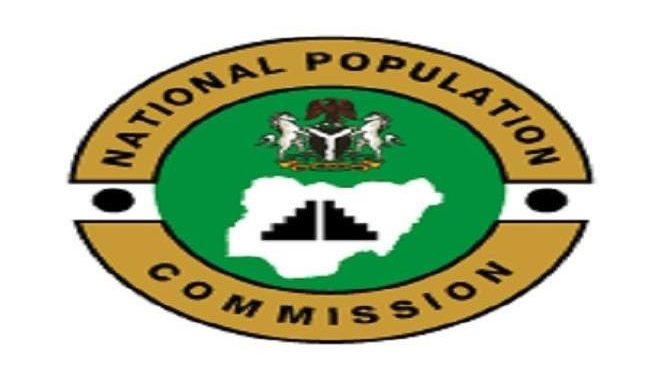 By Fortune Eromosele
The National Population Commission, NPC, has said many Nigerians are yet to be registered under the Civil Registration and Vital Statistics, CRVS database.
Chairman, NPC, Nasir Isa-Kwarra, disclosed this at an event to commemorate this year's Africa Civil Registration and Vital Statistics day, held at the Commission's headquarters in Abuja.
CRVS as defined by the World Health Organization, is a system that registers all births and deaths, issues birth and death certificates, and compiles and disseminates vital statistics, including cause of death information. It also records marriages and divorces.
Vanguard reports that the theme of this year's commemoration was tagged: "Harnessing Coordination, Country Leadership and Ownership to Strengthen Civil Registration and Vital Statistics Systems: A Vehicle for #CountingEveryone."
The NPC Chairman said concerted efforts are ongoing with countries like South Korea to ensure Nigeria is placed at the top for an effective CRVS system.
He said, "So many concerted efforts are being made to ensure we place Nigeria at the top when it comes to CRVS system. We have collaboration with countries like South Korea, they are supporting us, we have other agencies like UNICEF.
"The thing is to not just stop at our offices, we have to get out and reach out to those areas where births are taking place and death so that we can register them as the events occur.
"I solicit to Nigerians to take this as a serious activity, because when a child is registered, he/she is given an identity and he grows up to be an adult, and when he marries or divorces we record it, if he moves in terms of migration we record. And eventually when he dies we also record it.
"So it is an activity that is very important and I call on all Nigerians to please get serious with this and get their children and themselves registered under CRVS."
He further disclosed that the Commission plans to inaugurate the CRVS Coordination Committee in September 2022 that will include numerous partners and CRVS entities especially the Ministry of Health, Education, Justice, Women Affairs, the Identity Management commission and Bureau of Statistics, National Primary Healthcare Development Agency (NPHCDA) and other UN agencies like UNICEF, WHO, UNFPA and IOM, which he noted would strengthen and improve high level coordination and promote the use of data generated through the CRVS system for national development and planning.
On his part, NPC Federal Commissioner for Kano State, Dr. Ismaila Sulaiman, said many Nigerians go through life without having any record of their existence. Hence, calling for aggressive advocacy programs that would sensitise Nigerians particularly at the rural areas on CRVS.
His words, "We are not up to the level we wanted. There have been some progress but we still are not up to the level that we should be as a country. Many of our children remain unregistered, many of those who die are not registered either.
"As a country we require quite a lot of push in order to reach better coverage of these vital events. The main disadvantage of not registering is that people go through life without any records of them having ever existed.
"It is very important we begin the process, once a child is born, the child is given an identity, the child is given a birth certificate, these are documents that are important in the lives of individuals. Registration right at the beginning of life is an important process and we need Nigerians to come forward and be registered. We hope there would be a publicity on these issues so that people will know the importance of registration."
UNICEF pledges support
The United Nations International Children's Emergency Fund, UNICEF, pledged its continued support to Nigeria in ensuring a productive CRVS registration.
Child Protection Specialist, UNICEF, Sharon Oladiji, said in collaboration with the Commission, UNICEF will support an enabling legal and policy environment for birth registration within Civil Registration and Vital Statistics System.
She said, "We will work to strengthen the legal and policy framework including through harmonization of birth registration and certification processes and services between the NPC, the Local Government Areas and other civil registration agencies. We believe a revised births and deaths registration legal frameworks will evolve before the end of the year.
"The use of modern and automated technology is key for the realisation of an efficient and effective civil registration and vital statistics system in any country. On this occasion of the fifth commemoration of the African Civil Registration and Vital Statistics Day, UNICEF is supporting the Commission to develop and implement a robust systematic, flexible, durable and decentralized digital CRVS process that meets international standards under different work streams."
Subscribe for latest Videos