.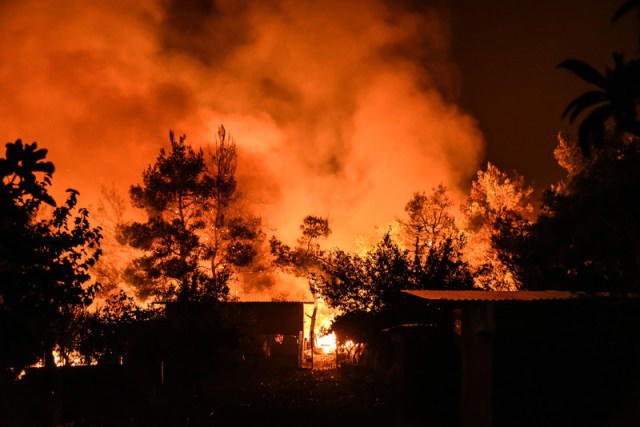 By Biodun Busari
Wildfire has engulfed nearly 10,000 hectares in the Vall de Ebo in the province of Alicante in southeastern Spain and forced the evacuation of more than 1,000 people.
A has revealed that some 300 firefighters have been battling the wildfire which was caused by lightning on Saturday.
Daily Mail reported that Valencia's regional government represented by its interior minister, Gabriela Bravo said that the fire has spread rapidly having been fuelled by strong winds.
"It's been a very complicated night," Bravo told reporters, saying some 300 firefighters were battling the flames, backed by 24 planes and helicopters.
"At the moment we are talking about more than 9,500 hectares burnt with a perimeter of 65 kilometers (40 miles)," regional president Ximo Puig said late Monday, describing the blaze as "absolutely huge".
"It's a very complicated situation… The fire is creating enormous difficulties that are absolutely impossible to tackle with the speed we would like."
Firefighters elsewhere in the region were also battling two other wildfires north of Valencia city, with hundreds of firefighters and at least 10 firefighting planes engaged in the operation, officials said.
Further north, firefighters in the Aragon region were hoping to bring under control another major blaze that broke out Saturday that has burnt more than 6,000 hectares of land, forcing at least 1,500 people from their homes.
Spain has recorded 391 wildfires, fuelled by sweltering temperatures and drought conditions, which have burned a total of 271,020 hectares of land, according to the latest figures from the European Forest Fire Information System.
Subscribe for latest Videos