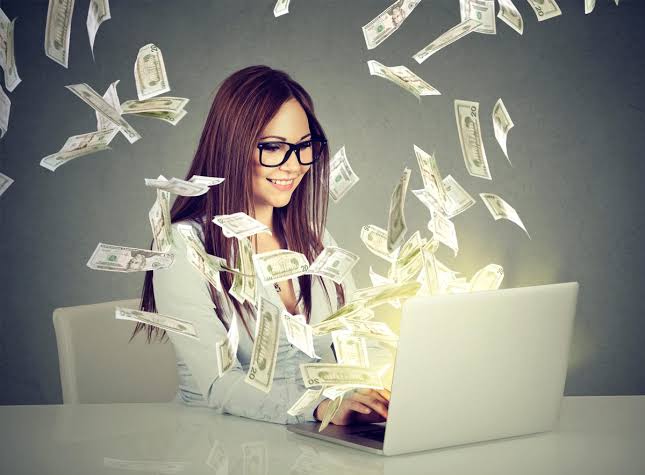 Without any doubt, Nigerians too can now begin to receive payments in US Dollars directly in their bank accounts. The process of achieving this is not in any way complicated, we will briefly discuss how we have assisted so many people achieve their dreams of earning from the comfort of their homes.
The Idea
Every day new businesses spring up all over the world, a recent estimate shows that over 70,000 new businesses are registered in the United States monthly, of course there are businesses springing up in Asia, Europe and other places daily, one thing they all need is a name.
One of the challenges these businesses face is how to select a new name for their businesses, that's where you come in. It is not new that business owners pay millions of dollars to legally acquire a new name.
You too can comfortably sit at home, buy a name this week for as low as $300 and resell in 2 weeks for as high as $15,000. This is something that happens on an hourly basis at discount domain markets.
The business
Travads.com is in the business of buying and selling premium domain names, thousands of clients rush to purchase names and resell.
You simply buy PREMIUM domain names for cheap at the discount market; you in turn sell for profit to the business owners that need the names. Check the examples below:
Brain marts . com was purchased at a discount club on January 11th for $350 and sold on March 8th for $17,800
Mypr canada .com was purchased at the discount club for $200 on June 2nd and sold on June 14th for $18,450
The only finger you lift is when purchasing the premium domain names and withdrawing the funds, that's how lucrative this business is. One good thing about this business is that it is never saturated, as a matter of fact; we can't even meet the unending demand.
How to get started
Without any doubt, this is a very transparent business opportunity that allows regular individuals to purchase premium domain names right from your home in Nigeria or wherever you live. As soon as you purchase, you can put it up for sale at the market price, while some want fast cash and sell at market price, others wait for the right buyer.
A typical example was when a client purchased a premium domain for $400, was under pressure from family to sell; he eventually sold for $3,500, guess what? The buyer went ahead and resold that same domain for $23,000 to the final owner within 27 days. That domain name is fit mio .com
To get started, you simply need to Click here and join the domain discount club, there is no fee to join, you only need to select and purchase any of the premium domain names.
Is this lucrative?
As you may be aware, the returns on buying and selling premium domain names is simply amazing, it requires little or no effort, the effort involved is as simple as you opening a new Gmail Account. Buy the domain, request that it is sold at a specific price, add your account details, and wait for the wire transfer once it is sold. That's how easy the process is. You only need an internet connected device (smart phone or laptop).
As soon as you begin cashing out, you will understand why we always say information is power. To participate, click here.
Subscribe for latest Videos