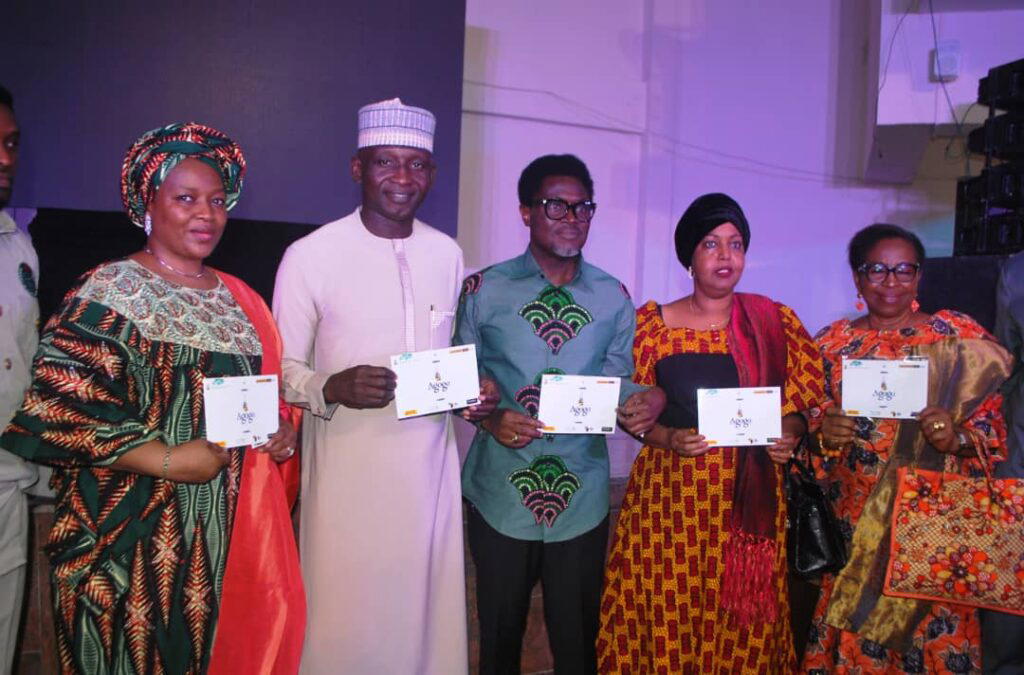 In a bid to promote Nigerian fashion on the global stage, Agogo Africa launched recently amid pomp and pageantry. The launch which was hosted by the Nigerian Export Promotion Council at its headquarters in Abuja was attended by top dignitaries and stakeholders in the fashion, beauty, textile and garment industry from all over Nigeria and beyond.
Some of the dignitaries in attendance included Mrs. Ron Osman Omar, representative of the African Union, Aisha Babangida, Chairperson of Better Life Program for the African Rural Woman, Amb A. Musa, former Permanent Secretary, Ministry of Trade & Investment, Ody Anumba, Representing the Executive Director of Nigerian Tourism Development Corporation, Hamma Kwajaffa, Director General, Nigerian Textile, Garment & Tailoring Employers Association, Dr Ebiekure Eradiri, Secretary General, Africa Association for Small & Medium Enterprises, Nosa Ogbonma, Representing Zenith Bank, Doris and Charles representing DHL which is Agogo Africa logistics partners.
The welcome address was delivered by Mr Babatunde Olusegun Faleke, International Export office, NEPC, while an overview of Agogo Africa was done by Lexy Mojo-Eyes, CEO, Agogo Africa. A goodwill message was also delivered by Mrs. Ron Osman Omar, the African Union representative who flew in from Addis Ababa for the launch. Over 580 people from around the world joined the launch virtually.
Anton Dell of Anton Dell fashion consultancy, London in his address, stated that his partnership with Agogo Africa is to take the brands selling on the platform to buyers worldwide.
On his part, Dr. Ezra Yakusak, Executive Director of NEPC said, "The launch of the AGOGO Africa platform today is a step in the right direction. It will not only expose our fashion and textile industry to the global market, but will also provide an opportunity for the industry to source the raw materials the fashion industry players need in their production processes. Furthermore, it will serve as a directory of Nigerian and African textile manufactures, and of course artisans for small scale production from this platform.
"NEPC has through its various programmes empowered and strengthened Nigeria exporters and Small and Medium Enterprises (SMEs), to enable them increase and improve on their products quality and quantity in readiness for the challenges presented by emerging markets and increase in demand of products and services,' Yakusak added.
A major highlight of the launch was when it went live, after which a virtual tour of the website was given by Adeleye Omosanya, Business Development Director of Agogo Africa.
Subscribe for latest Videos