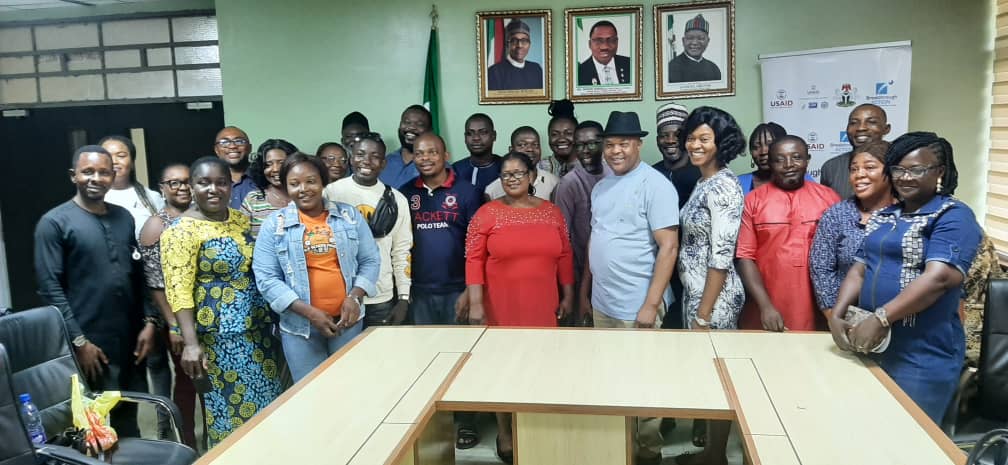 By Peter Duru, Makurdi
Benue State Government, in collaboration with the US President's Malaria Initiative, PMI, will July 1, 2022 flag off
the Seasonal Malaria Chemoprevention, SMC, for children between the ages of three to 59 months in the state.
The SMC which is an initiative to prevent malaria during the rainy season will also be flagged off in the 23 Local Government Areas, LGAs, of the state on July 2, 2022.
Briefing newsmen on the initiative weekend during a media parley organized by Break Through Action – Nigeria in Makurdi, the Malaria Logistics Advisor, Global Health Supply Chain Programme- Procurement and Supply Management, GHSC-PSM, Patience Ochibe appealed to the media to scale up campaign on the intervention.
Ochibe who noted that it was the first time that Benue state would be implementing the SMC programe, explained that the SMC drugs are in four circles with each circle targeted at eligible children in the state.
She said: "SMC is a combination of two anti-malaria drugs given to eligible children of three to 59 months during rainy season, it is given to prevent malaria, it is not a cure for malaria.
"SMC is given in combination with other malaria prevention measures, such as sleeping inside an Insecticide Treated Net every night. It is given each month over four months when malaria transmission is highest."
She explained that, "the two drugs that are given for SMC are Sulfadoxine-Pyrimethamine or SP, and Amodiaquine or AQ.
SP is given once each month for four months while AQ is given once a day for three days each month, for four months."
Earlier, the Director of Public Health in the State Ministry of Health and Human Services, Dr. Terna Kur, commended the State Government and GHSC – PSM for their resolve to put an end to cases of malaria outbreak in the state.
Represented by the Programme Manager, State Malaria Elimination Programme, Susan Abege, the Director of Public Health sued for the sustenance of the intervention even as he expressed delight that the intervention was starting with the children who are the most affected.
He also appealed to the media to help create awareness as well as sensitizing members of the public on the need to discountenance the myths and misconceptions about SMC drugs.
Also, the State Coordinator, Break Through Action-Nigeria, Dr. Victor Onah who reiterated the need for intensive enlightenment campaign on the efficacy of the SMC drugs, charged traditional rulers, faith based organizations, opinion leaders and all stakeholders across the state to lead the sensitization campaign.
Subscribe for latest Videos