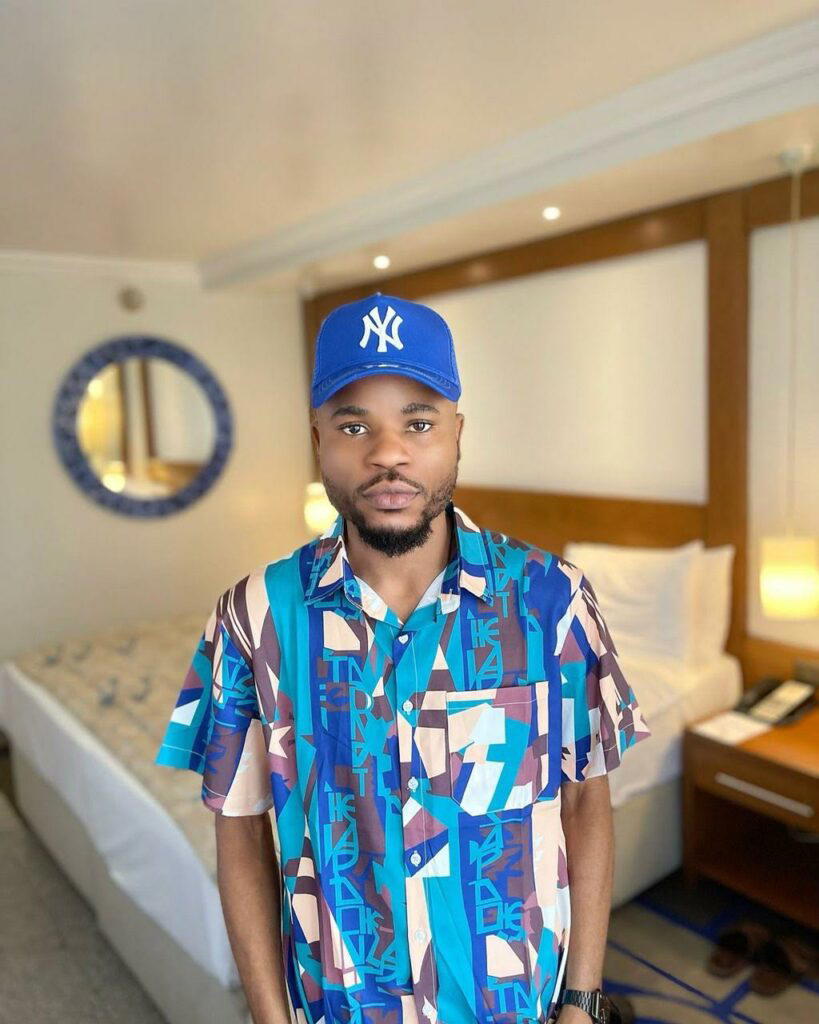 According to Richelle E. Goodrich, "Happiness has two hands: one with strength for lifting up heavy hearts and a gentle hand for tickling".
There a few people with such two hands in Nigeria, particularly among youths who are driven by the 'beautiful things of life' and, rather than share from what they have, become oppressors.
However, popular broadcaster Adedoyin Ayomide Samuel, who is popularly called AyRubber, blesses the world with his mind and lifts the poor with his life.
AyrRubber regularly visits orphanages and motherless babies homes in Lagos State to give financial support, as well as donate essential items needed by the children and the less privileged.
Due to his consistent outreaches to orphanages, the media personality simply cast his lot with them, entering into a kind of mutual bond and solidarity in terms of both want and wealth.
Ayrubber's recent philanthropic act took him to St Monica's Orphanage of the Catholic Archdiocese of Lagos located in Iju Ishaga, as well as to The LoveHome Orphanage, a subsidiary of Real Women Foundation, located in the Magodo area of the state, to donate gift items—a gesture through which he consistently sustains humanity.
AyRubber has also supported other charity homes in the state, in the bid to further the care for orphans, homeless babies and children, to help the homes achieve their objectives, which includes "provision of shelter and bringing succour to abandoned babies and children, as well as to cater for their wellbeing" all of which aligns with his.
As a broadcaster, AyRubber occupies his own class; highly revered in the industry as a top class radio and television presenter. His voiceover prowess is second to none, which makes him a highly sort-after commodity.
"What I do is around the media and the environment. I am a TV presenter and also a radio presenter for KEDU TV and also a voice-over artist, but being a voice-over artist is a freelance work for me where I only deliver the script. I have done that for a couple of persons, media houses and even brands in Nigeria", AyRubber said.
He is also credited with helping a lot of future media persona identify their hidden talents and nurture it to fruition.
"I am also a talent manager. I manage talent for people that create contents and a talent manager for VSKIT app. This is a short video app in Africa that helps people make contents for fun.
"Talent management is the methodically organized and strategic process of getting the right talent on-board and helping them grow to their optimal capabilities.
"As a talent manager, my drive had always been to make sure I help someone from point 0 to 100. I have always tried to see the talent and make them blow. I just want to make an impact and it's not necessarily about the money. That is when the content creation comes in when you see a talent you connect them to become a better person and also support," AyRubber stressed.
Subscribe for latest Videos