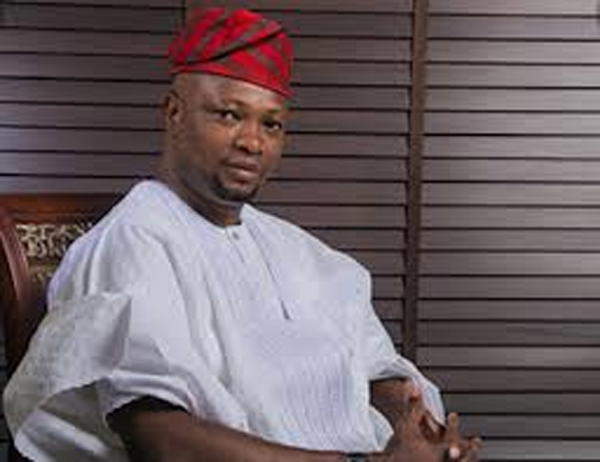 Delegates list skewed — Dakova
As Dosunmu, Doherty, others withdraw from race
Delegates list skewed — Dakova
As Dosunmu, Doherty, others withdraw from race
By Dapo Akinrefon
Dr Olajide Adediran popularly known as Jandor, on Wednesday, defeated Mr Deji Vaughn to clinch the governorship ticket of the PDP in Lagos State.
Jandor scored 679 votes, Vaughn got 20 votes while 10 votes were voided.
Chairman of the Electoral Committee, Emmanuel Ogidi, who declared Adediran winner of the contest, stated that 709 delegates were accredited to participate in the primary election held at the Haven Centre in Ikeja, Lagos.
The chairman of the electoral committee said: "I am happy to announce Dr Adediran as our governorship candidate for the Lagos State."
I'll work with Jandor—Vaughn
Reacting to the exercise, Vaughn said: "I thank Dr Adediran for being the winner of this exercise and I promise to cooperate with him."
I have task of winning Lagos for PDP—Jandor
In his acceptance speech, Jandor commended this rival for putting up a good fight.
He said: "When I joined the PDP, I learned of different tendencies but I was told that Chief Bode George remains the leader of the party. I want to thank him.
"I will use this ticket to unite Lagos PDP to ensure we win the governorship election in Lagos. I will carry the PDP flag with pride because the ticket is for the emancipation of Lagos State.
I do know that I have an herculean task of winning Lagos for PDP. The first thing I will do is to meet with all the aspirants and see how we brainstorm on winning Lagos for the PDP."
4 aspirants step down
Earlier, four aspirants contesting the governorship primary had withdrawn from the race.
No reason was given for the withdrawal but Vanguard gathered that an earlier meeting was held where the aspirants threw in the towel.
Addressing newsmen, Ogidi said the aspirants withdrew and gave reasons for stepping down from the race.
He said: "We want to apologise for starting late and you know PDP is a family affair. We have been discussing with the critical stakeholders and we want to inform that three out of the six contenders in the race have voluntarily stepped down.
They have given their letters and given reasons for stepping down.
We thank God and the joy is that they are not leaving the party. We are starting accreditation now and we are starting with Agege. We have also requested that the aspirants come with their agents.
"The agents will assist us with accreditation and then, voting will start. The three aspirants who withdrew are Ade Dosunmu, Deji Doherty, Olarenwaju Jim-Karmal and Gbadebo Vivour-Rhodes."
Delegates list skewed—Dakova
But his close rival, Mr Deji Vaughn had alleged that the delegates' list was skewed in favour of a particular aspirant but he vowed to go through the process.
He also promised to support whoever emerges winner of the contest.
In his short speech, Dakova thanked the party's election committee and party members as well as co- aspirants for their understanding, said his passion was to take Lagos from the opposition, take children off the streets, build standard railway which he noted had continued to drag for years.
"I am the David of our time. I will be very brief and I thank all party members, including all my co- contestants. My passion is to take over Lagos from the opposition, to take children off the streets, we will provide you job. Our children will not follow MC Oluomo again. I will build and complete standard railway as we have it in Ethiopia in record time. I will build hospitals, our hospitals will be of standard and will be fantastic. I will slay that Goliath for you.
I am not looking for your money, I want to be your hero," he said.