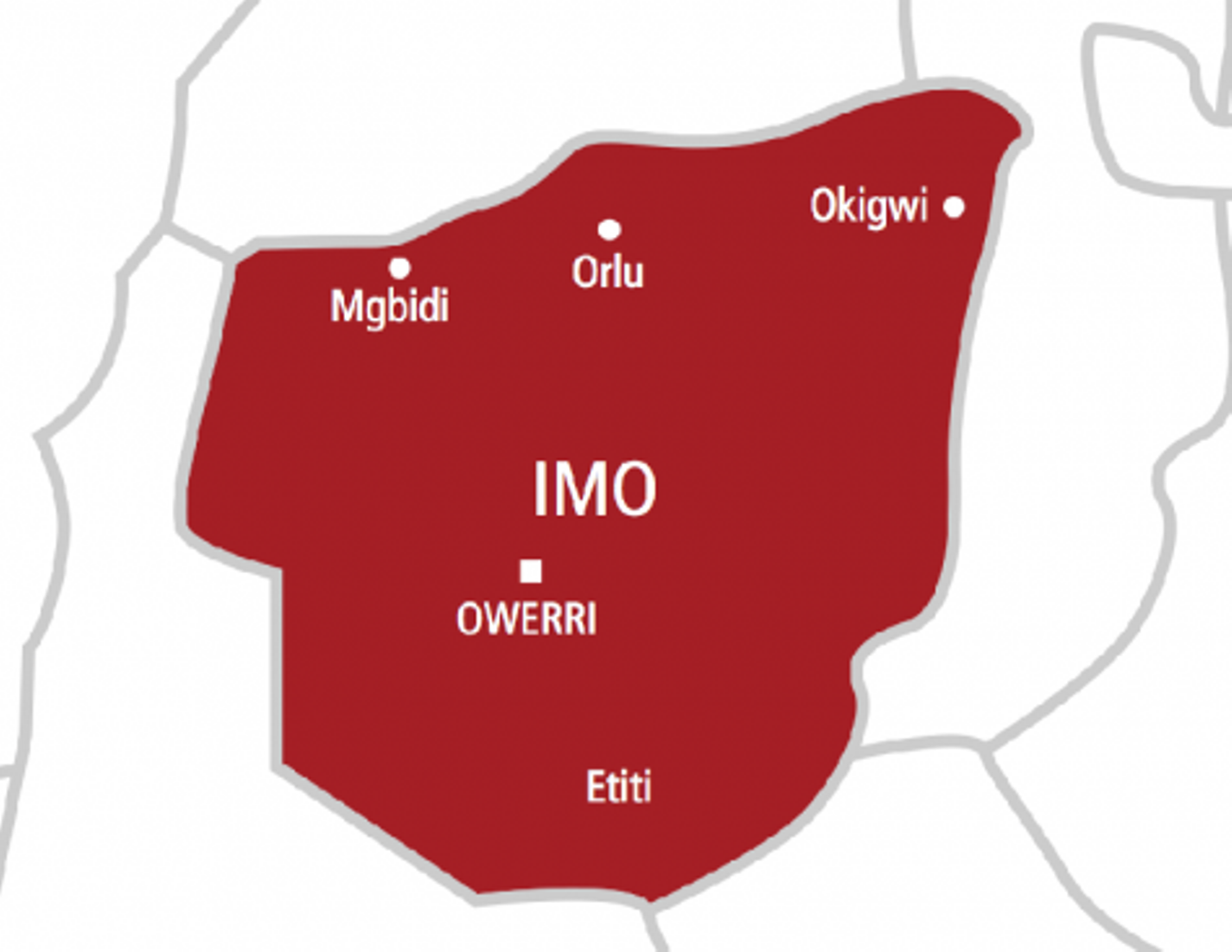 By Chidi Nkwopara & Chinonso Alozie, Owerri
•Abaezi explosion unfortunate, avoidable —Minister
Following the explosion that killed over 110 people at an illegal oil refinery, last Friday in Abaezi community in Ohaji/Egbema local government of Imo State, a cross-section of leaders of oil communities in Imo, yesterday proffered solutions on how to stop the over hundred and fifty illegal oil refineries in the oil-producing communities.
They spoke with Vanguard in Owerri on what should be done to end the operation of illegal refineries both in Ohaji/Egbema and Oguta Local Government Areas in the state.
According to the Chairman, Board of Trustees, BOT, Mgbara, Egbema Youths in Ohaji/Egbema local government area of Imo State, Godwin Daniel: "What we are talking about is simple infrastructure development. That is the primary aim of every government and we are not getting it. That is why the youths are moving about looking for one thing or the other.
"Most of these youths are graduates and they need to be engaged. There are not even access roads in the communities. How can you tell these youths not to look somewhere else for their livelihood when you have not provided them with the required thing to do?
Also Read
Imo Explosion: 11 CSOs accuse FG of failure to address factors behind proliferation of illegal refineries
"This is their oil and in the process of harnessing this oil, you should extend developments into the area. Let the government go back to the drawing board and fish out the leaders. These leaders can work with the youths and talk to them that these are what the government has provided for them. They will stay away from any form of stealing."
Adding his voice, the President of the Center for Rural Emancipation, Economic and Social Development,  CREESOD, Christian Okorie said: "We, at CREESOD, a CAC registered CSO, have severally attributed the menace of illegal refining of petroleum products by the youths and women in our oil and gas host communities to the absence of basic infrastructure and employment opportunities in these areas. Governments at various levels have not taken this matter seriously.
"Since 2017, we started engagement and advocacy campaign to #stopgasflaring with relevant stakeholders which led to the creation of the Nigeria Gas Flaring and Commercialisation Programme, NGFCP, to build modular refineries, fertilizer blending plants and LPG cooking gas plants in the gas flaring sites in the oil and gas host communities. Many companies applied and paid huge amounts of money to this effect but up till now, it has remained in the file cabinets.
"These modular refineries will discourage illegal refining of petroleum products by using the community youth and women organizations as security who will protect their means of livelihood. Joblessness is a major cause of the ugly situation. If you open the space for the youth to participate in the refining and marketing of petroleum products, you will reduce the scourge significantly.
"The interventionist bodies like ISOPADEC and NDDC have not done enough to train and equip these youth with skills that will make them or discourage them from engaging in illegal refining of petroleum products.
"We intend to hold town hall meetings with ISOPADEC and other stakeholders on these in a very short time.
"This project will create over 10,000 jobs; curb joblessness, stop or minimize gas flaring; curb illegal refining of petroleum products and boost the economy of the affected areas, states and federal government in revenue and tax collections."
In his remark, the secretary of Egbema Youth in Ohaji/Egbema Local Government Area of Imo State, Bid Chidi said: " Multinational oil companies are not helping matters. We have tried to get them to help the host communities develop them but they have refused.
"We want the government to come up with viable policies that can force the oil companies to engage the youths and the host communities where they are doing oil exploration. This oil belongs to us but we are abandoned. So, we want the oil companies to do the right thing so that our youths will be engaged and stay away from these illegal things."
Abaezi explosion unfortunate, avoidable —Minister
Meanwhile, the Abaezi explosion which recently claimed the lives of over 110 has been described as "unfortunate and avoidable".
The Minister of Humanitarian Affairs, Disaster Management and Social Development, Sadiya Umar Farouq, stated this in a condolence message delivered on her behalf to the government and people of Imo State, by the Director of Relief and Rehabilitation, National Emergency Management Agency, NEMA, Mr Alhassan Nuhu.
Her words: "We can never say it enough that this disaster was avoidable. Our loved ones would have been with us if the operators of the refinery had done the needful by approaching the appropriate authorities to seek legal means of refining the crude oil.
"NEMA shall provide the necessary disaster risk information and assessment, as well as implement risk strategies, to bring the awareness of the consequences of such illegal crude oil refining to the local communities."
She implored community leaders, traditional and religious leaders, women and youth groups to join hands with NEMA, serve as watchdogs and continuously advocate against the set-up and safe use of refinery facilities in their communities, in order to protect lives, property and the environment.
Farouq said: "It is obvious that disaster risk management is first a local and collective endeavour before it becomes national.
"We also call on security agencies to collaborate with the regulatory bodies in the oil and gas sector to nip this ugly trend in the bud.
"The Ministry is well aware that poverty and limited access to socio-economic opportunities have increased vulnerability of communities, leading them to seek illegal and risky sources of income."
Speaking also, the Imo State Commissioner for Petroleum, Nana Opiah, said: "I am a direct victim of the ugly incident because I come from the community. This is a calamity that befell my community and the state.
"We have been crusading against the operation of illegal bunkering. My people are mainly farmers and fishermen, but the activities of these illegal bunkerers have poisoned the soil and destroyed aquatic life."
"I cannot forget to mention that the people have, for several decades, been neglected by the oil prospecting companies operating in the area. They are virtually forced to live in squalor and abandoned to their fate.
"It cannot be denied that precious lives were lost in the explosion. Most of the people that died have dependants, who look up to them for sustenance. This is the time to fish them out and possibly, give them scholarships to continue their education."
Welcoming the delegation earlier, Imo State Commissioner for Humanitarian Affairs, Dr Princess Hajiya Rabiu-Ibrahim, recalled that "not everybody that died in the explosion was involved in bunkering", stressing that some of the dead were farmers and hunters.
While saying that it would be wrong to label all the dead as "criminals", the Commissioner also disclosed that the state government has already done its own assessment of the calamity that befell the area, adding that relief would soon come to the affected communities and families.
Subscribe for latest Videos