.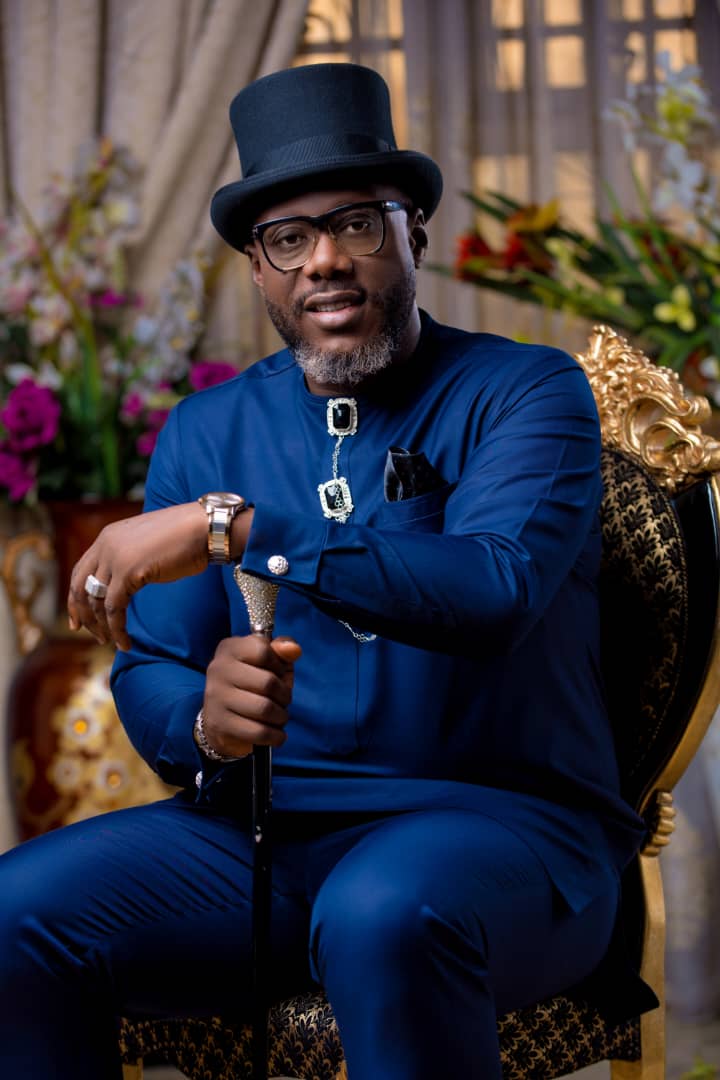 By Boma London – Adikiba
"I will prepare myself and one day my chance will come."
This quote of former American President Abraham Lincoln aptly sets the tone for readiness awaiting an opportunity.
Indeed, when leadership beckons, it is usually the ones who have prepared themselves that become relevant in taking the mantle.
As the political process for the emergence of a new leader in Rivers State come 2023 takes course, many contestants jostling for the office of the exalted governor's seat have come out in droves. However, eyes are keen on one gentleman who stands out among the pack; a man who could be described as a visionary, dynamic, tried and tested with enormous capacity to diligently serve the people of the oil-rich state, the very Ojukaye Flag-Amachree (OFA).
Ojukaye Flag-Amachree (OFA) is a grassroots politician worthy of note, having served his people meritoriously as elected Chairman of Asari-Toru Local Government Council for two consecutive tenures. Due to his sterling performance, he was honoured with an award as the best performing Local Government Chairman, which came with a whopping complimentary prize of 100 million naira from the erstwhile Governor of the state, Chibuike Rotimi Amaechi. Consequently, Flag-Amachree was appointed Caretaker Committee Chairman of Asari-Toru Local Government for another two terms by the Rotimi Amaechi led administration.
He demonstrated uncommon competence in the administration of the council which was entrusted to him as a young man to the admiration of the entire state. With an uncanny skill in galvanizing interests of the men, elders, women, youths and all other stakeholders in the Local Government Area for progress, he courted peace which was a prevailing factor during his administration; an idiosyncrasy which is believed he would leverage on, to foster peace, security and stability in Rivers State if he eventually emerges as the governor.
OJUKAYE FLAG-AMACHREE's (OFA) superlative leadership qualities dates back to his days in the youth activism struggles, where he was identified and unanimously elected to lead the Youths of Buguma in Asari-Toru Local Government, as pioneer President; a position that lunched him into limelight in the state.
Through this platform, he has been involved in various negotiations with different groups and even government agencies for the welfare and well-being of Buguma youths and Rivers State generally through concerted efforts with other youth leaders across the state. His involvement in youth struggles has also helped him build bridges across the state and beyond, especially among the political class. It has widened his understanding of the prospects and peculiar challenges of Rivers State citizens.
It is on this premise that one can confidently assert that, as one who has been involved in intervention processes at one point or another within and outside the state, Ojukaye Flag-Amachree is strategically positioned to become one of the best governors that the people of Rivers people could ever have.
As a dependable party stalwart, Ojukaye Flag-Amachree became State Chairman of the All Progressives Congress (APC) in Rivers State, with impeccable record of service as the party's helmsman available for all to access. Before his foray into politics, OFA was an accomplished businessman, an entrepreneur and philanthropist. There's no gainsaying the fact therefore, that he is well disposed to harnessing the resources of the state for the benefit of all.
Another factor that stands to his credit is his youthful energy which would be channeled towards driving meaningful developments for the state. Major world powers have seen young people with intellectual capacity, psychological/ emotional stability, and spiritual maturity exhibited through religious tolerance lead their countries. The world witnessed Barrack Obama in his forties emerge as President of the biggest democracy on planet Earth, the United States of America, it saw Emmanuel Macron become Prime Minister of France at the age of 39, with other instances to buttress the fact.
Nigeria and particularly, Rivers State, cannot be an exception. Therefore, a vote for (OFA) is a vote for integrity, transparency, progress, excellence, capacity building, hard work, experience, people oriented and purposeful leadership, in a regime where equity Justice and fairness would undoubtedly be cardinal points.
* Boma London – Adikiba, a Public Affairs Commentator, writes from Port-Harcourt
Subscribe for latest Videos