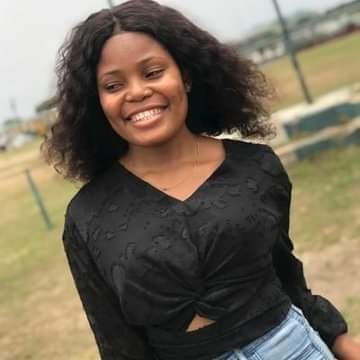 By Chioma Onuegbu, Uyo
THE Chairman of Uruan Local Government Council, Akwa Ibom State, Surv. Iniobong Ekpenyong has given his testimony in the ongoing trial of Uduak-Abasi Akpan over the murder of 26-year-old Iniubong Umoren.
Ekpenyong testified as the first Prosecution Witness (PW1) on Thursday before the trial Judge, Justice Bassey Nkanang at Akwa Ibom State High Court 9 sitting in Uyo.
He told the Court how he acilitated the arrest of his cousin, Uduak-Abasi Akpan, whom is standing trial for the murder of Miss Iniubong Umoren, graduate of the University of Uyo, (UNIUYO).
He said he learnt about the murder of late Umoren when his attention was drawn to Social media post that the second accused person, Mr. Frank Akpan had been arrested.
He told the Court that he received calls from various quarters asking him to intervene because the second accused person has an ailment which needed attention.
He said: "I'm Surveyor Iniobong Ekpenyong,
Chairman Uruan Local Government. I live at F173 Ewet Housing Estate, Uyo. My Lord on April 30, 2021 on the social media, it was trending that one Uduak Frank Akpan was involved in a murder of Miss Iniubong Umoren.
"I got calls from various quarters that the Father of Uduak-Abasi Frank Akpan (first accused person) has been arrested. In view of the fact that he is from my LG, Uruan, people asked that I should intervene, that the second accused person has an ailment that needed attention.
"Then I now called the Divisional Police Officer , Uruan, Kufre Effiong and one DSP Akwa. All converged in my residence at Ewet Housing Estate, Uyo, where we discussed issues, where the first accused person called Kufre Effiong. Kufre Effiong brought his phone to the DPO Uruan division.
" At that time we were happy that the first accused person called. So Effiong asked him to come down and clear his name that he is trending on social media, and so that his father can be released from Police custody"
He noted that when Uduak-Abasi arrived his residence he confessed that he actually murdered late Iniubong Umoren by hitting her with an object.
Also in his brief testimony, the second Prosecution witness, Kufre Effiong who told the Court that he lives at No. 16 Esuene Street Uyo, corroborated what the LG Council Chairman Ekpenyong said earlier.
He said: "On April 30, 2021 about 2pm I was called by my father who lives in Lagos. He told me that there was a trending post on Facebook concerning Uduak-Abasi Akpan on kidnapping. Not too long the Uruan LG Chairman also called me and intimated me of the same issue"
Earlier, the 1st, 2nd and 3rd defendants
, namely (Uduak-Abasi Akpan, Frank Akpan, and Miss Anwan Bassey Akpan respectively, earlier during the proceedings, pleaded not guilty to the charges brought against them.
Justice Nkanang in his remarks after listening to the testimony of the duo, assured to give the matter accelerated hearing in order to ensure judgement was delivered before Easter 2022.
He adjourned the case till Monday 15, November 2021.