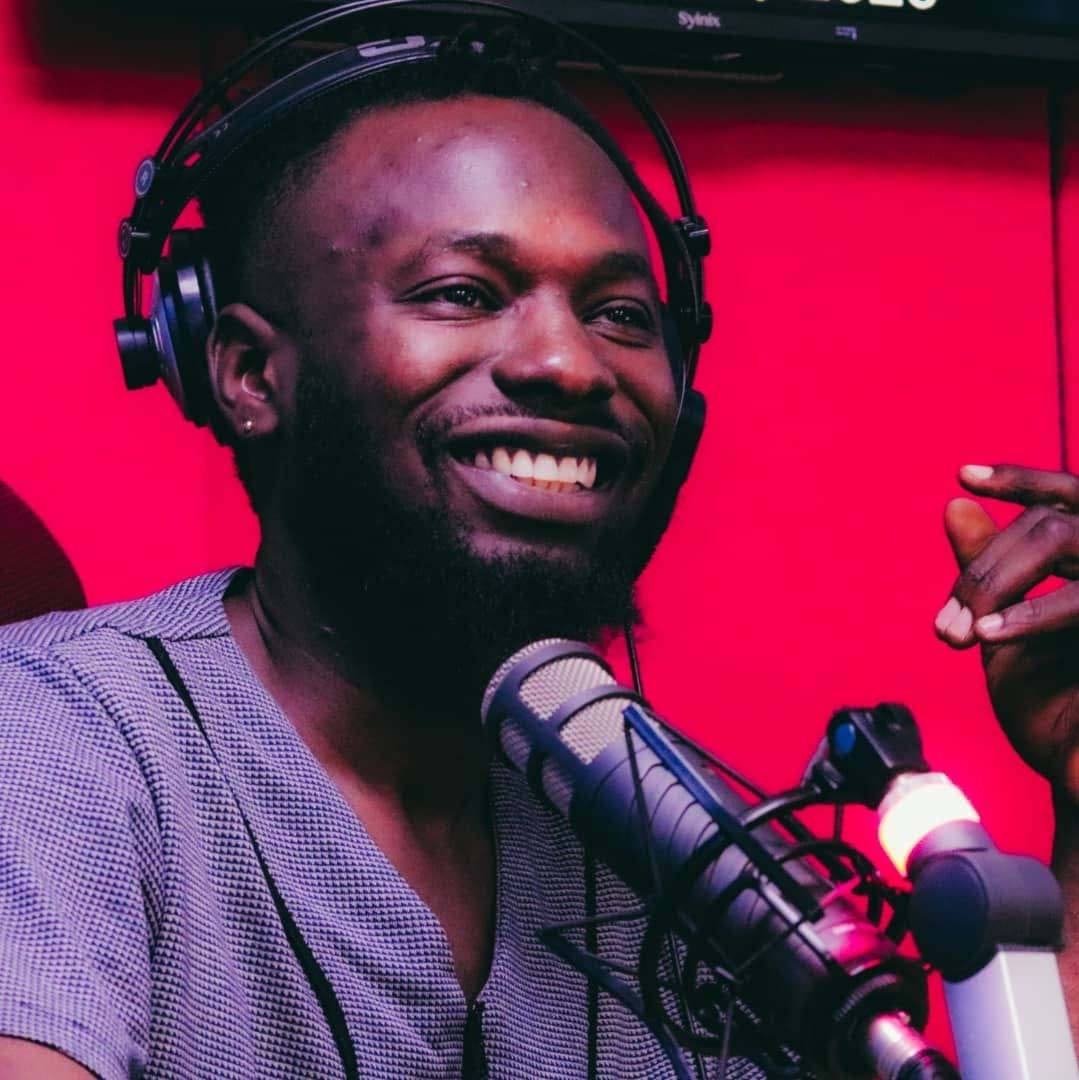 When the pandemic deigned us, many called it a temerity that'll be vanquished in no time. It was indeed an impromptu rendition.
Were it indexical, perhaps, we'd have fashioned a way to tame it. But upon it's obstinacy, hence, we lived through it with good music from the popular upcoming artiste, Femi Factor who was one of those who came to our rescue.
With most indie venues closed due to the pandemic and many record stores altering their business methods, it was a challenging year for music discovery and the largely, the world.
Fortunately, we currently live in the internet era, where a glowing album review, trending social media posts can instantly connect fans to their favourite artistes. As the music world remained stuck in quarantine limbo, upcoming songwriters had more time than usual to record, hype, network and livestream—and it's safe to say we all needed the distraction.
Femi Factor in the infancy of his career, where most people don't know what he might be; and where he probably doesn't even fully grasp the full concept of his being, came with an EP, though without a debut album.
This EP can truly be moulded to what you'd like to hear, whether or not you've heard the name Femi Factor. Musically, 'Afrobyte' is a natural step forward from CruiseTape, his first EP, pushing boundaries a little further and implementing more synthesisers. There are moments where Afrobyte teases you with a soft intro or a sexy vaudevillian build up before breaking into the dramatic and emotional outburst that seems to be the trademark.
'Lepo', for example, starts with a swung time signature that is so unexpected that you cannot help but pay closer attention. The song then builds orchestrally without succumbing to the potential for excessive melodrama, integrating synths with softer drums, and it all melds really well.
It's interesting to hear the new prominence 'Plug', a song that seems to disregard regular song structure in favour of a meandering series of sections building up to powerful belted chorus. Maybe it's because Femi's voice is a lot softer. Because of this tenderness in his voice, he often gets you swallowed.
Slowly, however, your ear adjusts to the change and you are left considering; what musical and storytelling opportunities could this open up for the artiste. It's clear that Femi has started exploring new ways to immerse the listeners into more intricate stories and complex instrumentals, and, after some adjustments, I'm sure people are all for it.
There are no uncomfortable moments on the EP- a few overly familiar lyrics and basic, almost childish rhymes- but part of the EP "Vegetable" seems to be relinquishing power and committing to the immersive experience.
Overall the EP is short. It's just a taste of what Femi is up to right now- a bridge into the next era- and it's good. It's a good EP. Maybe it's the length, or maybe the songs are of a quality that just sits below their last release, but this EP is more exciting as a warning for the future than a representation of what this
Subscribe for latest Videos