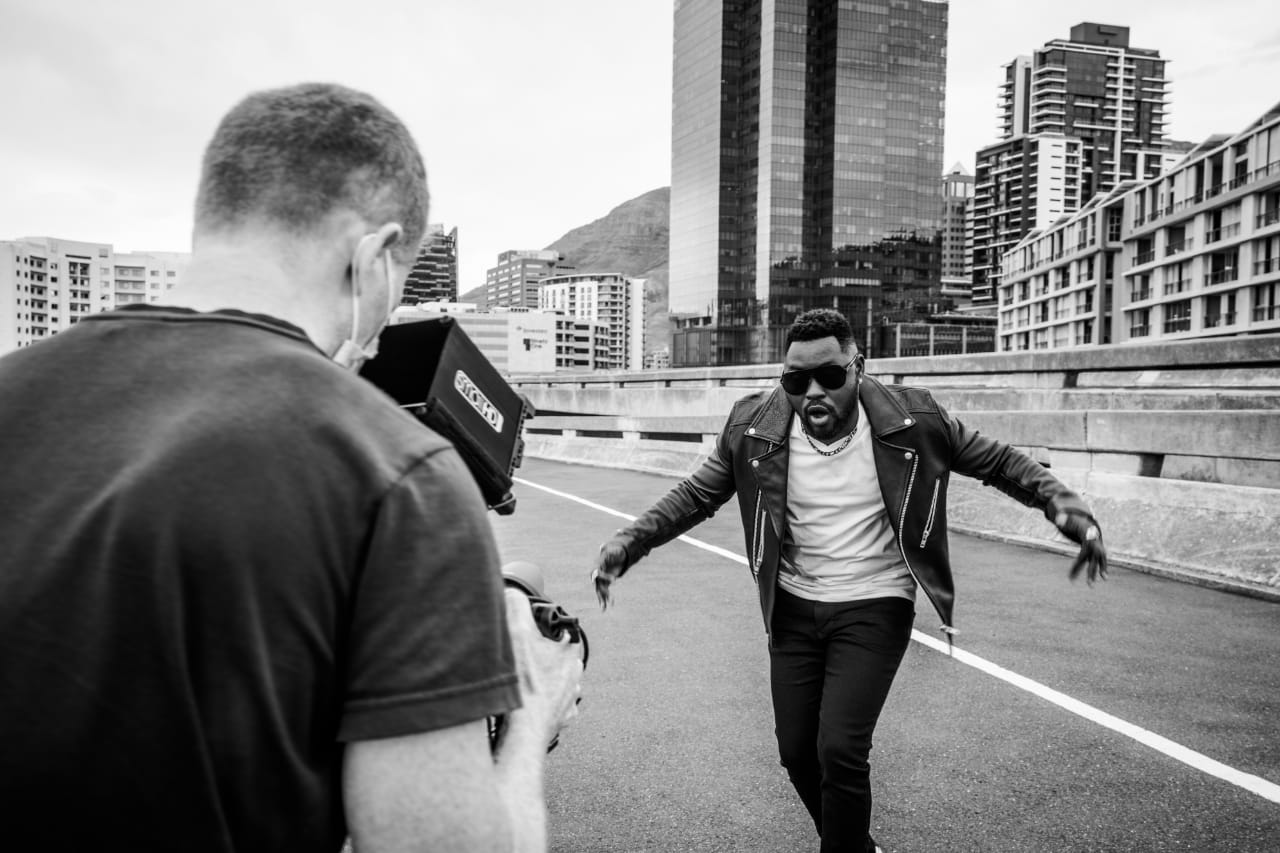 Afeez Aderinmola Adegoke fondly called Raymond Fix has a long history with music.
The Oyo State indigene started his journey with music as a young boy staying with his grandmother. Imagine growing up in a house where all aunties and uncles are choir members.
They say that the apple does not fall far from the tree. Raymond Fix did not fall far from his family background. Though, he might not take up the traditional rope chanting in the four walls of the church, he is still doing music in his own way. The Afro pop star has since his debut released 'kekeke' single and 'Grandma's boy' EP.

Hear the 'gospel' according to Raymond Fix: " I have been making music since I was 11 and my professional release was 2013. Music has always been in me, it's not something I went to school for or trained for, I knew it was something I was born to do.
I grew up with my grandma, in a house filled with music lovers, all my aunties and sisters were part of the Church choirs, funny enough, I was the only one who didn't join, but I always found myself singing and writing, that's how it all started

Though, it is all man for himself in the industry lol. Everything I have done so far has always been GOD. Kekeke was a single I dropped, followed my Grandma's boy EP. He continues to explore the intersection of beloved genres in his authentic 'Naija' voice and effortlessly melodic style making it to the list of artists to vibe to in 2022.

When asked if he has an overarching philosophy which he hopes to communicate through his music, he replies, "I only want to pass one message, 'LOVE' Genuine love is what we need all over the world. Keeps us together as one".
The versatility, spontaneity and uniqueness of the self-taught artist is no doubt applaudable.
Raymond Fix is not just a kind of artiste that wants to make money or fame without making sense neither is he the type of artiste who just wants to copy and paste what the A-list music artistes are doing, he prefers being unique and staying true to himself while always pushed his creative limits.

Raymond Fix's Afro Pop tune is catchy and supreme, with melody and lyrics that go beyond expectations and can be sure to continuously please the ears with another banger from back-to-back. This has so far as revealed that Raymond Fix has much more to offer as he had boldly claimed openly. He has continued to impress everyone who comes across him and it is naturally hopeful for the world to want to experience more of what he has to offer.