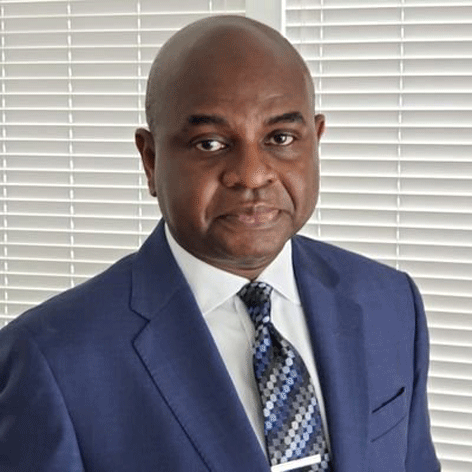 By Anayo Okoli & Dennis Agbo, ENUGU
The Igbo have agreed that what they should do now is to become presidential candidates in most of the 19 political parties and use them to contest for a Nigerian President of South East extraction in the 2023 general elections.
They were of the opinion that going by President Muhammadu Buhari's recent utterances and body language, it is most unlikely that his administration would engage in any restructuring agenda, hence they should forget about restructuring for now until the President exits office in 2023.
They were however in agreement that since the Igbo were not second class citizens in Nigeria, they should not play second fiddle roles by accepting to become presidential running mates to other nationalities.
The Igbo spoke in Enugu, yesterday, during the inauguration ceremony of Igbonine, a socio-cultural organization whose mission is to serve as a catalyst for the realization of global Igbo unity and create a united Igbo nation at home and in the Diaspora.
Speakers in the function included the Senate Minority Leader, Senator Enyinnaya Abaribe; former Presidential candidate of the Young Progressive Party, YPP, in the 2019 election, Prof. Kingsley Moghalu; President-General of Ohanaeze Ndigbo Worldwide, Prof. George Obiozor; President General of Igbonine organization, Chief Emeka Okonkwo, among others.
Senator Abaribe who was the chairman of the function, said that the union called Nigeria has been stifling everybody, including Ndigbo, noting that what was causing most of the separatist agitations in Nigeria was the inequality and injustices being meted on some sections of the country, particularly on the Igbo nation.
Abaribe said: "We have become the glue that holds Nigeria together because we  are the largest domestic investors in Nigeria.
"We are the most travelled people in Nigeria, we don't want to leave Nigeria but some people are trying to push us out of the country and the reason they are doing that is what we don't know. We have a document that manifests a sectional approach to governance and we are not afraid to say it.
"Even in the past, Boko Haram was very well known to have devastated parts of Nigeria and has even grown to have brothers and sisters now called bandits, yet nobody has designated them as terrorists, but when our boys were running around here carrying flags, saying they want referendum, it was very quick and easy for the federal government to designate them a terrorist organization.
"This unequal treatment of the people is at the root of the problems of Nigeria. There is now a feeling of alienation of the Igbo and it is not just us the Igbo that have that feeling, it has spread all over the place in the North, West, and south."
The guest speaker, Prof. Moghalu while treating the theme: 'Igbonine, what do we want,' stated that what the Igbo want now is to continue to resist any hegemonic worldviews in Nigeria politics and assert their own political relevance; look inwards to reverse the impact of negative value system; insist on power rotation to southern Nigeria in 2023 with a unique argument for a President of Southeast extraction and refrain from election boycott.
"Ndigbo must agree that there is what is greater than money. It is a fact to state that Nigeria is a failing state. Unfortunately, President Buhari's recent opposition to restructuring makes it impossible to restructure Nigeria under his watch.
"It  is not politically  mature for the federal government to criminalize secession agitation. They should rather negotiate and that is the way to go.
"The lazy assertion to secession is the reason why we are not moving forward. The problem is that the government is trying to militarize every agitation. What we need is to return to true federalism when President Buhari exits office in 2023," Moghalu said.
Subscribe for latest Videos