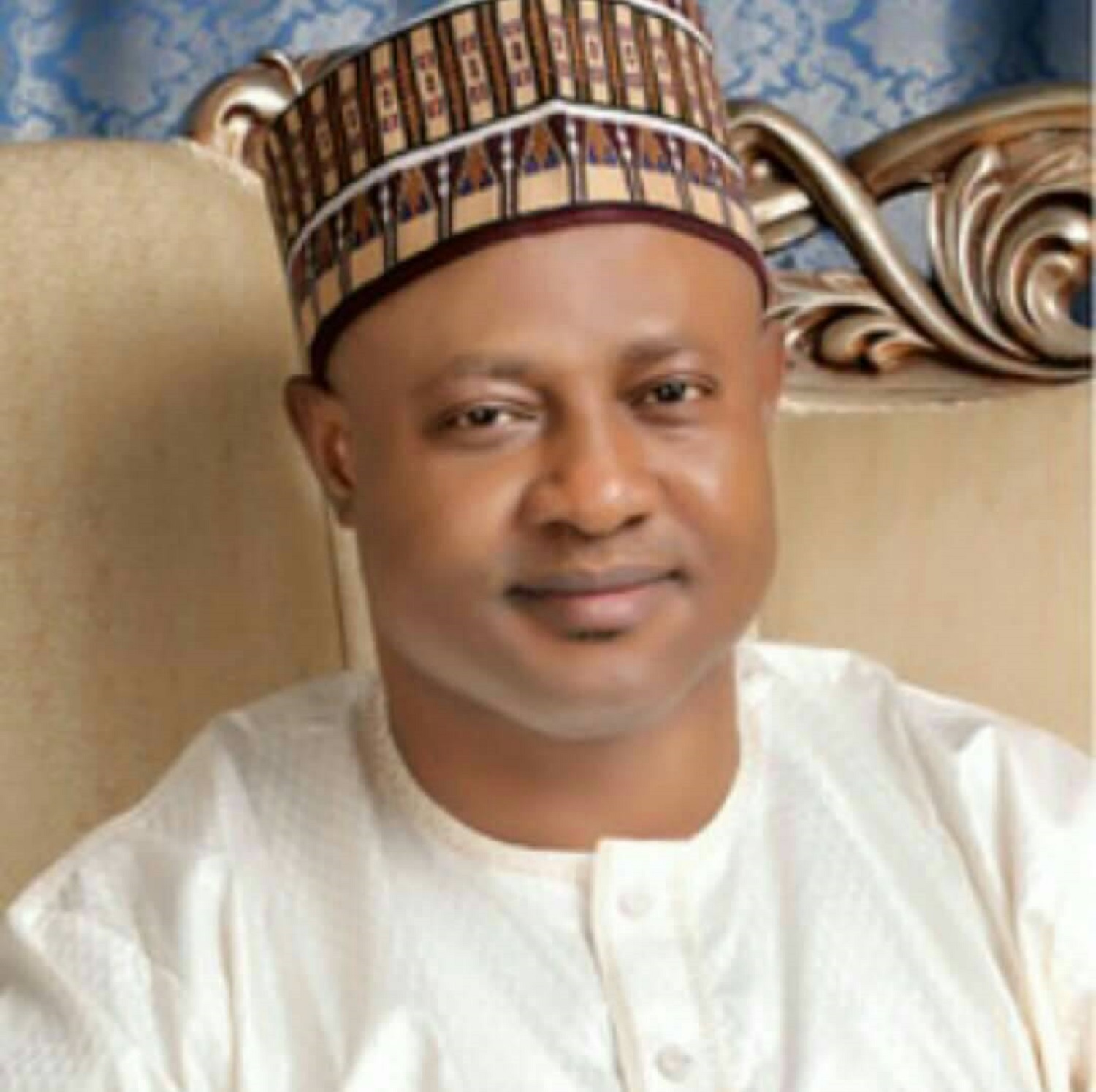 By Nasir Dambatta
For his blatant outspokenness against injustice, the Senator representing Kaduna Central lived his life for the most part as an activist.
For his love for good of all, he has a history of legendary generosity to tens of thousands of people, notably the less-privileged. He has the tendency to win any race because no matter how tough the odds, Uba Sani never quits. This has generally been a driving force behind his successful foray into politics.
Born on December 31, 1970, he has continued to confound his critics, while leaving his rivals at sea regarding his next deft moves. It is no secret that even some of his worst critics see him as the game-changer of modern Nigeria's democratic space, especially among those who hail from the North. While his political rivals look forward to the day his impact on the lives of the less privileged would be wiped clean or blacked out, the deluge of commendations keep increasing by the hour. Take it or leave it Senator Uba Sani, like a moving locomotive, is simply unstoppable in his bid to make indelible mark on the sands of time.
Either as a philanthropist or a lawmaker, he represents the new face of tireless societal service. As a lawmaker, he has very important Bills and Acts to his credit,  making him one of the most visible on the floor of Nigeria's 9th Senate. Notable among such milestones is the BOFIA Act assented to by President Muhammadu Buhari towards the end of the year 2020. This bill, coming after 34 years of waiting, is set to modernize and revolutionize the sector, covering half- forgotten area of insurance and other financial institutions.
His inauguration as Senator has surprisingly brought him closer to his constituents as he broke the record of establishing Constituency Offices in the  seven Local Governments that make up the Kaduna Central Senatorial District.
He moves so many motions, initiated so many Bills that he got a deluge of merit awards from various groups like the Nigerian Bar Association,  Kaduna Chapter to other professional bodies across Nigeria. These followed his active participation in the nation's lawmaking business, free training and cash-backing in his constituency, which empowered thousands. And this is not counting the scholarship he provided for indigent students in his constituency and occasional visits to IDP camps with foodstuff and cash.
On this occasion of his birthday, one can only look back at the man's lifestyle of helping others without chest beating. He is one man who would help you quietly without expecting anything in return and the secret behind this is that he prefers divine reward for his  unbeatable kindness. No television cameras.
What makes Senator Uba Sani's birthday unique is the number of wonderful testimonials one gets from the increasing number of the beneficiaries of his milk of human kindness. The aged, weak and less-privileged people in general, would wish that the lawmaker lives long enough to continue with his sacrifice for their wellbeing.
Even before his foray into politics, Malam Uba was known for his unbeatable generosity. Talk of scholarships for the poor in our midst and you get a long list of university graduates, some already doing their masters degrees at the moment.
You may disagree with his unique style of political conquest, but certainly not with the enormous goodwill he has built for decades along the line.
Anywhere you see prominent Nigerians, look closely and you would find him because his hard-earned respect as a compatriot and reputation for identifying with the good has remained unshakable.
While he retains his enviable image of a crusader for justice and balance on the Nigerian democratic space, he is also one big name in the life-changing events we read about the nation, especially in the eventful years of 2019 and 2020. Beyond his earth-shattering bills at the senate at the Senate, the lawmaker is on the verge of creating  a reservoir of 1000 young millionaires and hundreds of thousands of entrepreneurs in Kaduna nay Nigeria.
This is coming on the heels of his free periodic medical care projects through his proactive team at the Uba Sani Empowerment Foundation. No wonder the trophies of his life-changing sacrifices came in torrents. Shortly afterwards, days another recognition came in from far away Kano, which is beyond the shores of his immediate constituency of Kaduna State.
On the whole, the story of Senator Uba Sani is the story of a man who has, against tough odds, made his mark as philanthropist; his  impact as a lawmaker on the democratic space of today's Nigeria in an unprecedented fashion and with supersonic speed. It is difficult, if not impossible to dismiss him as one the most prominent game-changers on the democratic space of this hemisphere. There  is also no whiff of doubt that Senator Uba Sani's middle name is candour.
*Nasir Dambatta, a Media Consultant, lives in Kaduna*