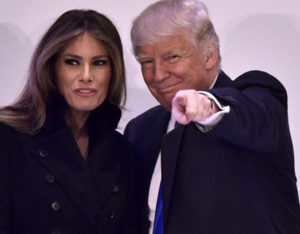 United States President Donald Trump and his wife, Melania, have tested positive for coronavirus.
Trump broke the news on his verified Twitter account, saying they'll get through it together.
Trump wrote: "Tonight, @FLOTUS and I tested positive for COVID-19. We will begin our quarantine and recovery process immediately. We will get through this together."
Trump is seeking a reelection into the White House.
https://twitter.com/MegaRacismHater/status/1311892818525327361?s=19