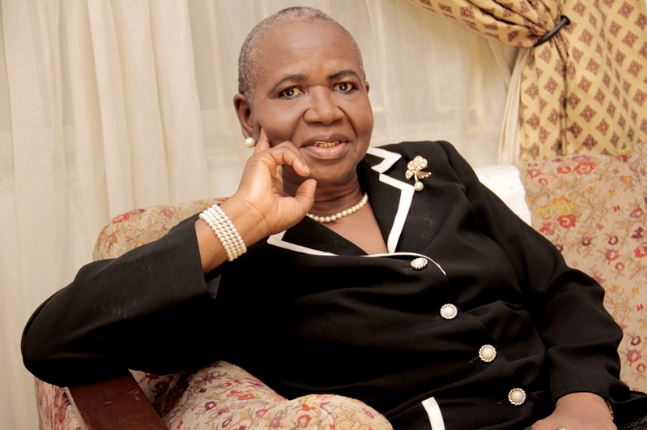 By Abe Kolawole
In an ideal world, it shouldn't matter whether there's a woman running in an election Microsoft or leading a Democratic state.
Bush fires, burst riverbanks, melting icecaps, fatbergs, plastic islands and species extinction: none of these considers the sex of the perpetrators or decision-makers. Yet, encouraging more women into leadership positions remains critical in our era and given the fast-approaching challenges of the future.
Diversity in leadership is good for business. For example, a Harvard Business School report on the male-dominated venture capital industry found that "the more similar the investment partners, the lower their investments' performance". In fact, firms that increased their proportion of female partner hires by 10% saw, on average, a 1.5% spike in overall fund returns each year and had 9.7% more profitable exits.
Evolving democracy and leadership needs empowering women and levelling the playing field.
The new service economy doesn't rely on physical strength but skills that come easily to women, such as determination, attention to detail and measured thinking. The female brain is naturally wired for long-term strategic vision and community building.
The emergence of female leaders can become a centrifugal force for good in the world. For the first time, we're seeing examples of female leaders emerging from across the generations to cross-weave their knowledge and drive for change. If we take the environment and climate as an example, someone as experienced and respected as Jane Goodall is standing alongside teenage activists like Greta Thunberg.
Importantly, there are now ambitious and capable women running influential organizations who can activate physical change through technology and policy. The recent progress with the circular economy and blockchain is a prime example.
In Ondo State as the polls beckons, it is time to give a woman a chance and not just a chance because she is a woman but because she is capable.
Let Jumoke Anifowoshe nee Ajasin take a lead.
A graduate of the University of Ife now Obafemi Awolowo University, Ile-Ife. She is a lawyer, Associate member of the Chartered Institute of Arbitrators, Mediator, Cyberlaw Practitioner and a Notary Public.
She was the first female Attorney-General and Commissioner for Justice in Ondo, the first woman in the history of Ondo State to be the chairman of a major political party after climbing the ladder from being a local government chairman, Senatorial district chairman.
She mobilized the women of Ondo State by forming Ondo State APC WOMEN FOR CHANGE. Our coverage was in the nooks and crannies of the state particularly our novel market visitations to sensitize the women to participate in politics.
She is a life member and former national secretary International federation of women lawyers, life member/vice-president of YWCA, former chairman of community development foundation (cdf) a pro-poor foundation etc.
There's nothing inherently masculine about blockchain, artificial intelligence (AI) or machine learning; computers are androgynous by nature.
Organizations and the people in an election need to ensure there are sufficient rungs on the ladder to help women climb into management positions. We need to be open-minded enough to bring in female leaders.
Women can lead our state too. Now that technology is all-pervasive, the traditional sector lines have become blurred. Brands that cling to the old structures will find themselves overtaken and left behind. This is when women's ability to empathize and seek compromise becomes a powerful asset.
If politics is supposed to service the whole of humanity, the big decisions need to be taken from a balanced perspective.
More women are now being elected to legislatures across the world: women hold 25.2% of parliamentary lower-house seats and 21.2% of ministerial positions, compared to 24.1% and 19% respectively last year. While there is a long way to go, improving political empowerment for women typically corresponds with increased numbers of women in senior roles in the labour market.
The survival of Ondo state as it stands requires new thinking and strategies. We are in a pitched battle between the present array of resources and attitudes and the future struggling to be born. Women get it; young people get it. They are creating a whole different mindset.
Ultimately, the problems we face are not technological, but human – the human system is broken. People should always be appointed on merit and the electorate must decide, but more still needs to be done to give all women the best possible chance of rising to the top. If that happens, then I'll be the first to say that who's in charge doesn't matter a jot.
Let Jumoke Anifowoshe lead us
Abe Emmanuel Kolawole a political analyst writes from Ikare Akoko Ondo State