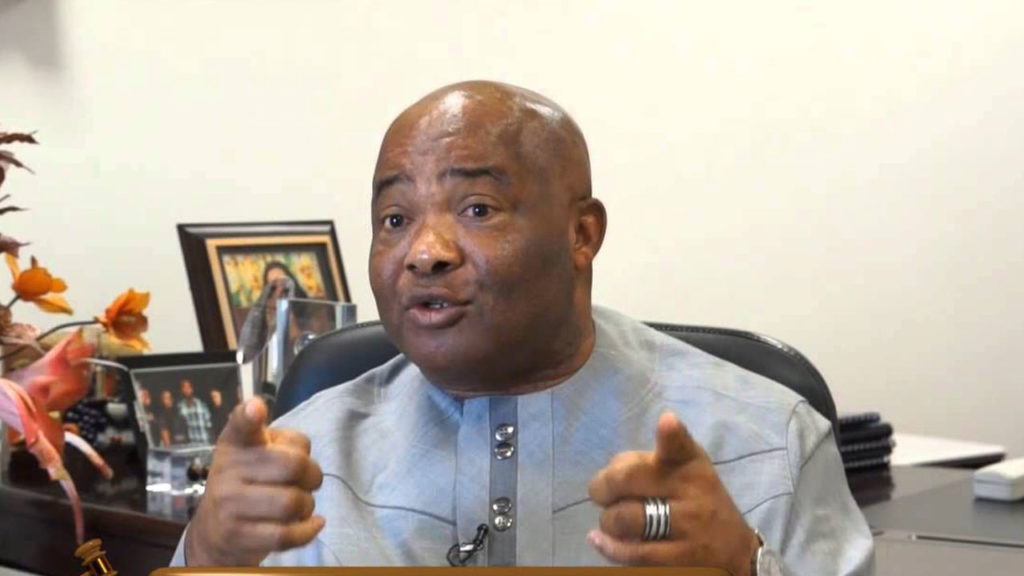 By Chinonso Alozie – Owerri
The Imo State governor, Hope Uzodinma, will on Friday launched a testing centre for COVID-19 virus in Imo State.
The Commissioner for Information and Strategy Declan Emelumba, who is also chairman planning committee of the event, disclosed this on Thursday to Vanguard in Owerri.
At the event, Emelumba said that six isolation centres will be launched in the state as well as 28 ambulances.
He also said that a hundred brand new security vehicles will be launched alongside other healthcare programmes in Imo.
According to Emelumba, as captured by Vanguard, "Governor Hope Uzodinma of Imo state will on Friday, April 3 unveil a major policy programme tagged, lmo initiative, on prevention of contagious diseases in the state and round the clock combating of crime.
"The programme will detail measures the government is taking to ensure the prevention of infection and the spread of contagious diseases in the state (including COVID -19). It will also roll out effective crime bursting machinery that can nib crime in the state.
"The initiative is aimed at ensuring that Imo people are healthy and safe, beyond COVID-19.
"Part of the programme will include the launch of a gigantic preventive health care programme by the governor which will immediately put into operation a test centre for Coronavirus disease and six isolation centres."
The commissioner added: "Also, 28 states of the art ambulances, one for each LGA of the state and one for the state capital, will be wheeled out to address emergency health challenges in the state
"He will also unveil numerous other health and crime prevention measures ' including the establishment of an emergency call centre, for health or crime emergencies in the state.
"Also disclosed that 100 brand new pick up security vehicles will be launched as part of the government's comprehensive Operation Search and flush (SAF) crime bursting blueprint."