By Janet Adetiba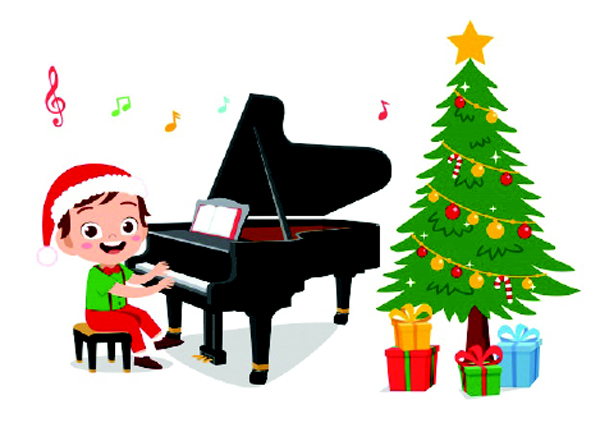 Congratulations it's your birthday and guess what it falls on Christmas Day or possibly Boxing day. What a double celebration though it certainly has its pros and its cons. It's easy to feel left out while the whole day is devoted to celebrating Christmas and the disappointment of receiving one gift for both occasions is something many Christmas birthday celebrators experience. Sometimes you get upset by the lack of attention paid to your birth. People are torn between celebrating Xmas and not so much on your birthday. Let us look at how to make the most of your birthday.
Celebrate Both Days
Nothing you can do about being born on that special day, rather than feel left out bask in the fun of the festive season. It is your day enjoy it to the fullest and let everyone know. Invite others to enjoy with you or make the most of celebrating Xmas as well as your special day at the same time.
Take Advantage of the Day
You have the upper hand being your day you can enjoy being the favoured one. If you ask for assistance in anything you are sure to receive it. Do things that give you joy and celebrate you. Give back to the needy and less privileged, volunteer your time and your intellect. Be a good Samaritan be a good friend.
Create That Xmas-Birthday Ambience
Yes, it is Xmas and the décor all around is all about the Xmas season, but it does not stop you from flaunting your birthday signs, from cards to gifts to banners. If you receive cards, ensure to display them along with your gifts too. Create that birthdays atmosphere where you are remembered too. You may bring out a celebratory cake, distribute food packs and drinks or do something extra special for loved ones.
Invite Others
Spice up your mood by being around others, avoid being alone. Invite others for a lunch or dinner date, a night out or a simple open house. Be prepared as people are likely to attend your invite being a holiday. This does not need to be anything expensive just fun, exciting, joyful and have a sense of thanksgiving,
Accept all Gifts
Lucky for you if you get gifts for your birthday, it may just as well be a double Xmas birthday gift. Essentially, it is going to be a tall order expecting two gifts so be kind to accept what you are given in the spirit of love. A cake may also suffice for the season enjoy it all! If you receive a Xmas card and not a birthday card let others know for the future that it is also your birthday just for the record. Never feel offended in any way if you do not get what you expected. On the other hand you stand a great chance of receiving multiple gifts, it is your day after all!
Celebrate With Your Birthday Mates
Just like any other day you will have many others born on Xmas Day too, some you may know others you may not. You will not be alone in what you are feeling in terms of sharing this special day both the pros and the cons of the say. Reach to them and wish them too, a happy birthday. Social media will help fish out as many people who are celebrating with you. Read positive affirmative posts that encourage you.
Do Something Extraordinaire
This special day calls for something extraordinarily special identify what you have a passion for create some societal impact that you will be recognized for. Leave a legacy that is next to none and memorable.
Happy Wishing you a happy birthday and a very Merry Xmas