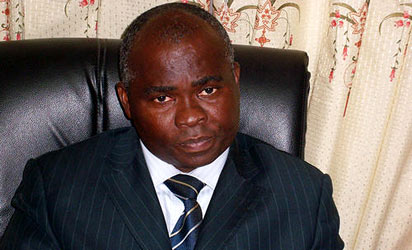 By Muoka Lazarus
ONE of God's promises to His people is that they shall walk from glory to glory, and shall have plenty in the time of famine and rejoice while the people of the world are sorrowing.
Fragment of Jesus' manger arrives in Bethlehem
But if as a child of God your situation is not in tandem with the aforementioned promise, then I want to assure you that the time to favour Zion has come, the time to make you rejoice has come, for God has determined to give you joy.
There is a set time for God's great actions. He may have allowed you to experience some tough challenges in order to make you understand the importance of joy and crave for it. But now your time of visitation has come. This weekend is God's set time when what He determined for you shall manifest and all your prayers answered.
So you are expected to prepare properly for this outstanding visitation so that when He comes you shall not be found wanting. What preparation is expected from you?
Amos 4:12 says: "Therefore thus will I do unto thee, O Israel: and because I will do this unto thee, prepare to meet thy God, O Israel"
Whenever we are expecting a visitor that will bless us, there is something we always do and that is preparing ourselves for the visitation.
We all know that the level of our preparation is always according to the regard we have for the expected visitor such as our kings, chairmen, governors, traditional rulers and presidents. Of course, the measure of preparation for each visitor will be determined by what we are expecting from the visitation.
If a president is scheduled to pay a visit, it is expected that his host will be better off after the visit. This is because it will be very dishonorable for a president to pay a visit to a hungry person without meeting him at the point of his need. And because he is expected to give comfort to his host, the degree of preparation for his visit will be done magnificently than any other.
If this grand preparation is meant for a mortal man, what then will be our preparation when the visitor is no other person than the Lord of Hosts who determines what will happen to every mortal? It is a thing of joy to state that comes this week from Friday to Monday, January 6; God is coming in His Majesty to shower blessing upon His people in the special programme titled, 'What God has determined shall be done'.
This divine visitation will definitely bring succour to as many as are prepared for the visit and actually participated in the programme. I am very sure He will turn our sorrow to joy. But before we get to know the type of preparation that should be made for our God, it is very prudent we should have the knowledge of His nature so as to know how to receive blessing from Him.
Leviticus 19:2 says: "Speak unto all the congregation of the children of Israel, and say unto them, Ye shall be holy: for I the LORD your God am holy."
The above verse is among the many verses in the Bible where God declared His kind of nature. God is holy and void of all pollution. Both in His essence, and in all His laws, which are holy and just and good. As God is holy, so must we be in order to meet His approbation or enjoy His presence. Thus we must separate from all defilement, and entirely be consecrated to Him.
I Peter 1:15-16 says: "But as he which hath called you is holy, so be ye holy in all manner of conversation; Because it is written, Be ye holy; for I am holy."
We should remember that God is not a man. While men have sinful nature, God has a holy nature.
He is pure and holy and thus no unholy person can be allowed to be in His presence. So, for us to be among those He is coming to address their problems we must prepare to be holy. If you desire to have what God determines for you this year, you must be holy. If it is promotion, favour, you must prepare to be holy in order to be allowed in His presence.