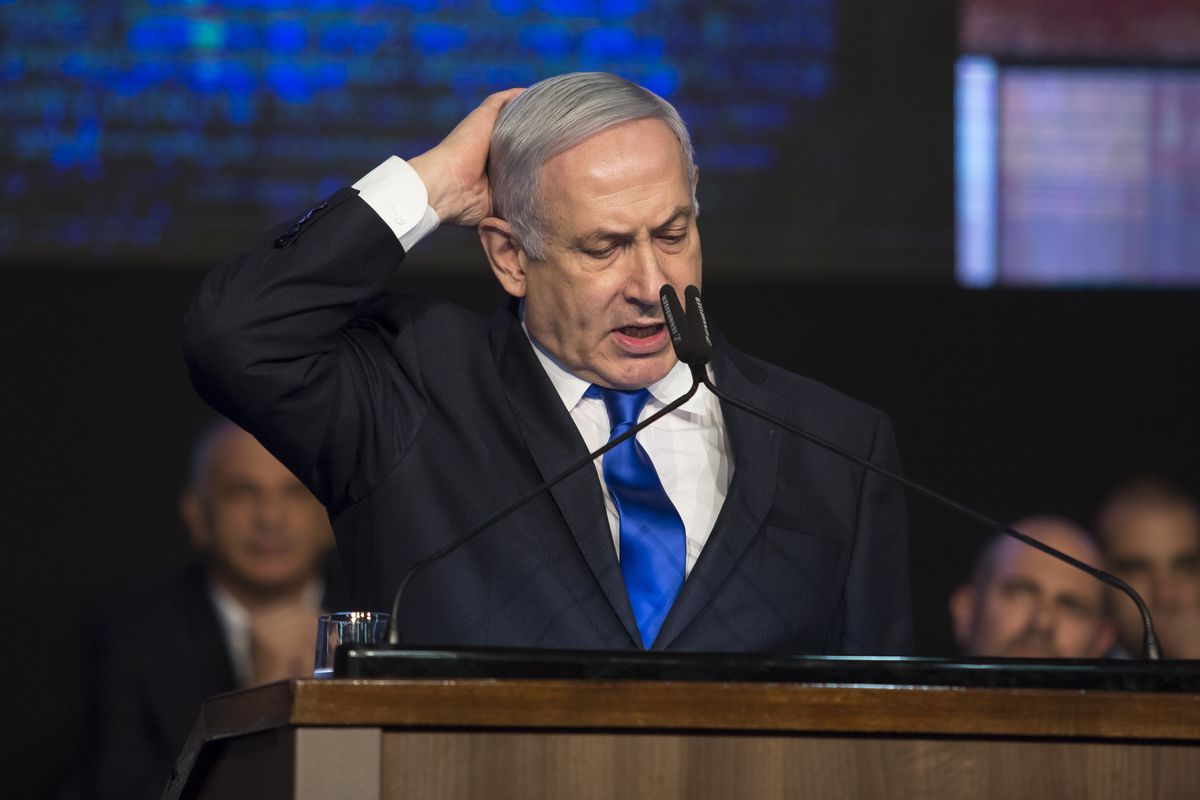 Israeli Prime Minister Benjamin Netanyahu said on Thursday he would not resign despite being charged with bribery, fraud, and breach of trust in a corruption scandal that he denounced as an "attempted coup".
The charges announced by Attorney General Avichai Mandelblit were the first of their kind against a serving Israeli prime minister and represented the gravest crisis in the political career of Israel's longest-serving leader.
Netanyahu, in power continuously since 2009 and before that in the 1990s, has dominated Israeli politics for a generation, decisively turning the country to the right. He has denied wrongdoing in the three graft cases, saying he is the victim of a political witch hunt.
He is under no legal obligation to resign. But the indictment could further embolden challengers trying to dislodge him after two inconclusive elections since April, with a third election expected to be announced within weeks.
Conviction on the charges could bring a lengthy jail term. But any trial could be delayed for months by the political crisis, and Netanyahu could try to secure parliamentary immunity from prosecution. His rejection of the charges echoed the pugnacious language of his ally, U.S. President Donald Trump.
"It is an attempted coup based on fabrications and a tainted and biased investigative process," Netanyahu said in a televised speech. "I will continue to lead the country, according to the letter of the law, with responsibility, devotion, and concern for all of our futures," he said, standing at a podium against the backdrop of four Israeli flags in his official residence.
His main center-left challenger in the two elections this year, Benny Gantz, tweeted in response: "There is no coup in Israel, just a bid (by Netanyahu) to hang onto power."
The attorney general, who was appointed by Netanyahu, spelled out the indictment in his own televised statement.
"This is a difficult and sad day," said Mandelblit. It was his duty, Mandelblit said, to ensure that no one in Israel was above the law.
Source: Reuters