Against the regular summer classes offered during the long holiday in most Nigerian schools, Greensprings School has introduced Man O' War summer camp for children.
The camp, which is named G-Camp, is designed for children between the ages of 9 and 18, and it is open to students from all schools across Nigeria.
While in G-Camp, children will undergo numerous Man O' War training such as obstacle course, assault ground, leopard crawl, muddy mayhem, get a grip, warrior dash, tug of war, among others. Aside from the paramilitary-themed activities, the children are also expected to take part in leadership training, and sporting activities – including swimming and indoor games.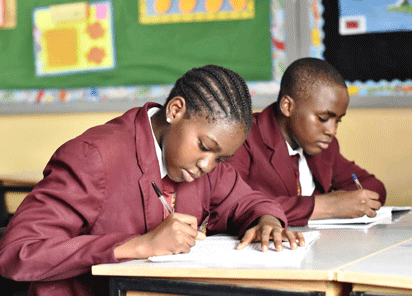 When asked why Greensprings School decided to organize a Man O' War camp, the school's Head of Admission, Mrs Oluranti Bankole, declared that: "As we have known, Man O' War is a regimental organization that is saddled with the responsibility of developing patriotism, self-reliance, and self-discipline in Nigerian citizens."
"For this reason, as a school that's child-centred, we believe young children in their formative years can learn a lot from the practices of the organization. We are confident that by participating in G-Camp, children would be able to develop themselves mentally, physically, and emotionally – and be able to face challenges of life."
Mr Uche Ogbu, the school's Head of Corporate Strategy, also talked about the importance of the Man O War camp. He stated that the initiative will help children to develop endurance, selflessness, grit, and team spirit.
G-Camp runs in weekly batches, with the first batch running from July 21st – July 27th; the second batch from July 28th – August 3rd; and the last batch from August 4th – August 10. At the end of each batch, participants take part in a passing out parade and are awarded a Certificate of Achievement by the Camp Commandant.