IN COLLABORATION WITH


American International School Of Medicine is a medical school highly recommended to educate, nurture and discover for the benefit of human health. It is a unique place to study with all undergraduate, postgraduate and research students focused exclusively on the pursuit of excellence in the Medicine/health sciences. AISM provides extensive education and clinical training in the healthcare professions at the undergraduate and postgraduate level.
We are here to assist you in accomplishing your dream of becoming a Physician.
AISM is offering a one-year scholarship of 50% off/waiver on the tuition to students who will apply for the 2019/2020 academic year. These are the requirements below
Must have completed the application and enrollment process;
Must be a high school, college or university graduate with a minimum of 5 subjects high passes for PreMed and 60 credit hours for MD applicants.
Must have a bank statement showing the applicant can afford to pay the 75% tuition and fees, housing, living expenses, etc.
A GPA of 3.5 is eligible for re-certification of the PEARLE.E Scholarship in the next academic year. This means you have to maintain a 3.5GPA while enrolled and if your GPA drops below the minimum requirement, you will pay full tuition for that semester.
Must maintain good conduct and be involved in school activities, community service, and student life
Certificate of grades in all subjects in the last two (2) semesters for undergraduates seeking to transfer
Personal Essay and Letters of Recommendation
Official Transcript
You can Earn a Degree in Medicine with an opportunity to start with the Pre-Medical program here in Nigeria.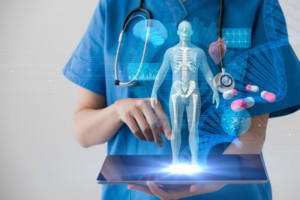 Do you also know that AISM offers a Diploma/ Degree in Artificial Intelligence in Medicine!
Are you a Medical Doctor, Undergraduate, this is a great opportunity for you and to know more, kindly follow these links below
ADMISSION IS ONGOING FOR JANUARY(WINTER) MAY(SUMMER) SEPTEMBER(FALL) OF 2020.
If you also want to study in other Discipline or Course
EDUSPHERE LTD. ALSO RECRUITS STUDENTS INTO OTHER UNIVERSITIES AND HIGH SCHOOL ANYWHERE IN CANADA, UNITED STATES OF AMERICA AND UNITED KINGDOM.
For more information and inquiries
African Information/Liaison office(Lagos, Nigeria): 71 Ogunlana Drive, Surulere, Lagos, Nigeria
Phone: +2348134462400, +2347053737647
US Corporate HQ & Student Info Center
1755 East Park Place Boulevard Stone Mountain, Georgia 30087 USA and the phone number +1 470  345 0976
Subscribe for latest Videos