By Bunmi Sofola
It's often said that you never know a partner until you live together. For almost two years, Deola and Cletus not only courted, they lived in each other's flats. When Cletus eventually proposed marriage, Deola had no problems whatsoever accepting to be his wife.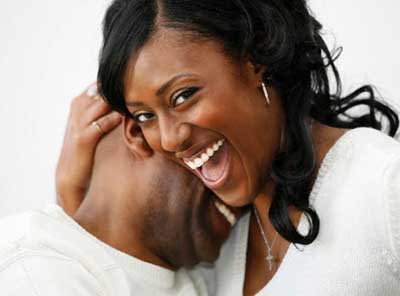 It was long overdue—both of them being in their late 20s. "I just started work in a new legal firm," explained Deola, "and Cletus was already an assistant manager in the bank he'd worked with for five years. We both knew each others' families and I was particularly fond of Cletus' mum who is a beautician and was always giving me free beauty treatments.
"My parents are quite wealthy and spared no expense preparing for the wedding and Cletus went along with the plans. A few months to the wedding, however, he said he was financially down and I readily suggested trimming down the wedding expenses, but he would have none of that. If I could raise a loan for him, he would pay me back after the wedding. By the time we got wedded, I was two months pregnant and Cletus owed my dad thousands of naira.
The wedding went according to plan, and it was the happiest day of my life. I refused to encourage the niggling resentment that most of the expenses were borne by my family. Since Cletus' apartment was bigger, we decided to settle into it. In no time at all, I was a mother of a healthy son and the wife of an irresponsible spendthrift! Cletus spent money as if he invented the stuff! Family events that had absolutely nothing to do with him were often bankrolled by him. When friends got married, he organized stag nights with him buying more booze than was needed.
"Unfortunately, he didn't show the same generosity towards his home. He conveniently forgot loans he got off me for the wedding, and became aggressive whenever I asked. Almost overnight, he turned into a stranger, snarling whenever I asked for money for baby things, but eager to spend lavishly on dinners that we could ill afford. My dad gave me one of his old cars and Cletus took it over, but whenever anything went wrong with the car, he would abandon it until I got it fixed. I was so frustrated I had to confide in his mum. I was shocked when his mum said things would work out with my marriage the day I stopped being extravagant. She said Cletus  borrowed money off her because he complained I wanted expensive clothes and baby things. When I told her about expense for the wedding and the car, she was nonplussed. She said she personally gave her son most of her savings for the wedding, and that when I had the baby, she gave him some more.
"The question was, what was Cletus doing with all the money? Frittering it away being a nice guy. Buying rounds of drinks for sycophants who surrounded him everyday and keeping past and current girlfriends happy. It was quite bewildering to discover this side of him—a side he'd successfully hidden when we were courting. Now that we were married, he believed he'd got me for good as I was now legally his.
Things got worse by the time our son was three and I resolved to leave. All my money went into keeping the family together and I felt ashamed anytime I went to my parents for money. We both had good jobs, with only a child, we should be running two cars and putting a bit aside for the future. It was with a lot of sadness that I approached my parents that I wanted to come back home. Actually, I thought our leaving would shock Cletus into being responsible.
"A few weeks after I left, he called regularly, pleading that he would turn a new leaf. He was so contrite that I secretly toyed with the idea of giving him a second chance. So, on his 35th birthday, I cooked a sumptuous supper, and took it to the flat with a few bottles of wine, hoping to surprise him. You can imagine how shocked I was when I found a birthday party going on. The catering was quite impressive and the evening's hostess was one of Cletus' exes.
SON DG harps on certified materials to avert building collapse
He was surprised to see me alright, but he didn't let that dampen his enjoyment, I made for the door and he didn't bother to stop me. It was at that moment that I realized the sooner I made a new life for me and my son, the quicker it would be for me to make concrete plans for the future. Cletus made half-hearted efforts to get us back but you could see he wasn't the responsible type. His Peter-Pan attitude was costing me too much in money and emotions.
Sometimes going back to an ex works; sometimes it doesn't!
It's been over three years since I left him and he's still his irresponsible. He sees his son anytime he feels like, and has had the guts to try to borrow money off me a couple of times. Of-course, I rebuffed him. I hope for his sanity, he keeps his job as that's the only stabilizing thing in his life. Loving him and being married to him were the most expensive ventures of my life. Thank God I got my son to show for my troubles!