By Dayo Johnson
AKURE—THE National Vice Chairman South West of the Peoples Democratic Party, PDP, Dr. Eddy Olafeso, yesterday, disowned Segun Adewale as the Lagos State chairman of the party.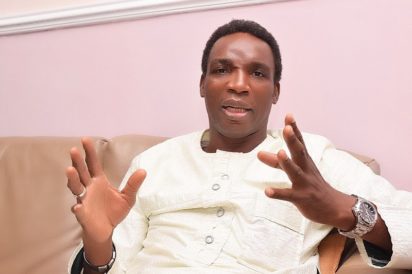 Olafeso, in a statement in Akure, said Adewale "did contest the last Ekiti State governorship election on the platform of ADP, therefore, to that extent, he is still a member of that party as far as we know.
Breaking: Police arrest officers who killed Kolade Johnson
"We take due cognisance of a statement by Mr. Segun Adewale to the effect that he is now the chairman of PDP in Lagos State and thus, declare firmly that he is not a member of our Party in any ramification, and thus cannot in all seriousness be our State Chairman in Lagos.
"PDP is a very structured Party governed by set down laws and not one where any upstart can walk into and take mantle of leadership at will.
"For the avoidance of doubt, Segun Adewale is not a member of our Party and remains absolutely extraneous to us, particularly in Lagos State."