•Passengers stranded as hostilities continue unabated
By Nwabueze Okonkwo
ONITSHA – Stray bullets allegedly fired by some armed thugs suspected to be supporters of one of the contestants during yesterday's election of new executive members of Urban Drivers Association, UDA, one of the units under the umbrella of Urban Drivers Welfare Association Anambra State, UDWAAS have injured two persons.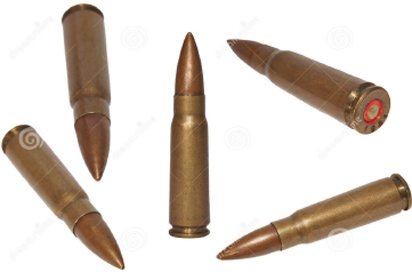 One of the two injured victims, whose identities were yet to be ascertained as at press time, was hit by the bullet at the right buttock, while the other was hit in the leg and both were bleeding profusely as they were rushed to a nearby hospital, for urgent medical attention. Trouble was said to have started when the electoral committee set up by UDWAAS to conduct the election for UDA unit declared one of the three contestants, Tony Ugwube winner with 181 votes, as against Chinedu Molokwu's 172 votes and Edwin Odoh's seven votes respectively.
PDP to Nigerians: Your votes for our candidates won't be in vain
Chairman of the electoral committee, Moses Nwabueze and his Secretary, Felix Idenyi had adopted an option A4 system whereby each of the three contestants stood on top of a chair and their supporters queued up in front of them for head count, after an accreditation exercise.
As their supporters queued in front of them, as demanded, the committee counted them one after the other with microphone and in full glare of video cameras, armed soldiers, policemen, vigilante operatives and SARS operatives.
Tony Ugwube's supporters were counted first and the 181 votes were arrived at and when as soon as Chinedu Molokwu's supporters and the figure ended at 172 votes, both himself and his supporters flayed up and started chanting "no election, no election" slogans, alleging that some of their supporters were not counted otherwise they would have scored 182 votes if all their supporters were counted as they queued on line.