Former Super Eagles striker, Peter Osaze Odemwingie admits he regrets not being part of his country's Africa Cup of Nations winning team in 2013 as he formally retires from playing football.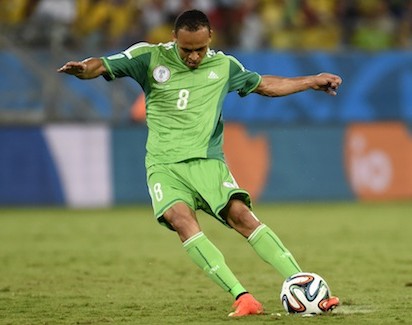 The 37-year-old has not played professionally since 2017 but had been hopeful of continuing his career.
He helped Nigeria finish third at the Nations Cup in 2004, 2006 and 2010 but missed their triumph in South Africa.
"I think not being part of the Nations Cup-winning squad when I was at my peak is a big regret," he told BBC Sport.
Eagles to play more friendlies before AFCON
"I don't think there is anyone that will say they are without regrets.
"I did everything I could to be a part of that squad but it never happened, but I had an amazing time with my country.
"A lot of interesting things to be proud of at club level that would be too much to talk about.
"There were few mistakes but you learn as you grow and now I am in a good position to advice other young players."