The Minister of Niger Delta Affairs, Mr Usani Usani, has reiterated the Federal Government's committed to the development of the Niger Delta region.
Usani made the commitment on Tuesday in Abuja, when he received representatives of Host Communities of Nigeria Producing Oil and Gas (HOSTCOM), led by its Chairman, Chief Style Tamaranebi in his office.
"They have come with their concern as the host communities of the oil producing areas; they presented some issues one of them is the gas flaring fines that are expected to be handed over to the host communities.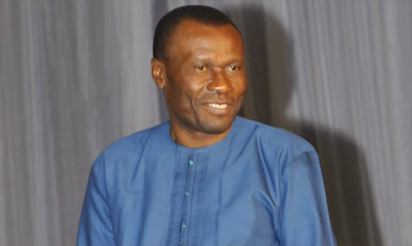 "They have reiterated the approval that was given and the mandate given to the ministry to coordinate the release of this money to them.
"Ànd, we have asked that when they put their documents together and we reconcile with our own record, we are going to promote that interest and see how best it can be achieved.
https://www.vanguardngr.com/2019/04/no-approval-for-new-gas-projects-over-flaring-nnpc/
"They talked about a clean-up of the entire environment.
"A demonstration of that determination by government is already initiated, as you can see on the Ogoni report, where the strategy has been defined and the documentation for its accomplishments is in place already, because it involves certain statutes.
"Any clean up that doesn't meet up with global standards will be useless and this is the reason we are starting piecemeal.
" So, having started with Ogoni we will spread across.
"And, I believe the expression on their faces and orally concerning what they have heard us say, convinced them that we have serious concern about what they have stated.
The minister said a team had been set up to coordinate development partners both in Ministries, Departments and Agencies as well as international oil companies, to guarantee equity and provisions based on its assessment.
Chief Style Tamaranebi, said the visit was to synergise with the ministry, to ensure speedy development of the region and ensure smooth operation on Oil and Gas matters in the area.
"We want to ensure that we work in synergy with this ministry that is overseeing the Niger Delta development, to ensure speedy development and sustainable goals, attained in the region and the smooth operation on Oil and Gas matters in our region.
"Secondly, we want to interface with the ministry and stand as oversight function, to correlate between the ministry and the projects that are on-going in the region.
"We want to look at it and report back whether the contractors are doing it or not and it was an eye opener today that the minister emphasised that some projects are given but people collect money and the contractors are not on sight.
"And, duty points on us as a pressure group, to see it as one of aspects in host communities that have to look at these things and report back as one of the oversight functions.
"Host communities are willing to partner with this ministry to report for effective delivery in anything, over any project, sited in our region.
Tamaranebi said the host communities were deeply affected by the pollution from oil exploration in the region which he said affected the land, River and the people.
He said the host community was partnering with the ministry and other agencies to ensure restoration of the land.
"This is necessary so we will be free and go back to our usual business as farmers and fishermen.
"So, that is what we are doing as a pressure group and we have informed the minister."
Some of the request made by HOSTCOM included payment of gas flaring fines to the communities, clean-up of the entire region and inclusion of HOSTCOM as beneficiaries of PTDF scholarships.
It also advocated for training of its youths for immediate employment in Oil and Gas industries among others.