By Denrele Animasaun
The Young shall grow
The foolish can become wise
The downtrodden shall be elevated— QinisoMogaleù
When push comes to shove, the only option left is to push back and push back harder. There is no other choice. It is only when one gets cornered, you are left with no flight and you have to fight your way through.
I have often wondered where that red line is for Nigerians and when do they know, when to draw that line on sand, where is the saturation point for Nigerians? For too many years, when Nigerians are dealt another blow, they have a go to mantra; Only God can help Nigeria! No, God has got nothing to do with the mire Nigeria is in. This a Nigerian made problem and suffering and chaos is part and parcel of greedy leaders, avaricious mentality, misplaced morality, ostentatious living and corrupt population.
Progress calls for a collective with responsibilities.  Far too long,people have developed a culture of hopelessness and helplessness.
People have accepted the status quo of being pushed and pulled,debased,deprived and denied their fundamental human rights  because they thought they did not have any.  News flash: Nigeria is for all Nigerians! About time the power hugger realise this that when the people have nothing to eat, they will eat the rich (not literally) but there comes a time when they no longer buy the hype and see things for what is: things have to change for the better.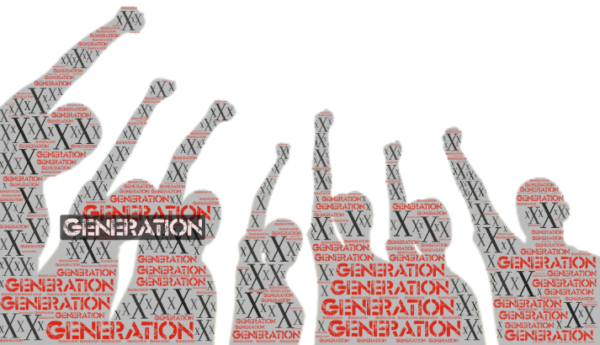 "As soon as public service ceases to be the chief business of the citizens, and they would rather serve with their money than with their persons, the State is not far from its fall"- Jean Jacques Rousseau
I believe, many got to that point of saturation and now they are unwilling to go on but that they can no longer go anywhere but fight for their very existence. This is one of the rare moments when this could be that defining moment. Our young people are beginning to take the initiative and claw back power away from the usual suspects; the police, the establishment and also in the workplace. I applaud them for standing up in spite of intimidation and blackmail. They stand up.
Last week, I wrote about the young people who set up mentally aware Nigeria (IMANI) highly commendable.
READ ALSO: The words of God are truth
Now , the young people are galvanising the moment to  bar SAR (Special Anti-Robbery Squad) after the wrongful death of  Kolade Johnson.
Thousands of Nigerians used the social media to condemn police brutality. Kolade was shot dead while he watched a football match in broad day light.
See what I mean about the saturation level? The young people called for the government to end police brutality, that they are tired of complaints leading nowhere. The Amnesty International called the death of Kolade an "unlawful killing".
Thousands of messages of condolence and anger were posted throughout the day after a video showing the body of Kolade Johnson went viral.
One person wrote: "This is the price you pay for being a young Nigerian male not from a high-ranking family," .
Also, the Amnesty International have waded in to give the gravitas to  dismantling SARS.
One of Kolade's friends left an entry :Till it happens to you, you won't know how this feels! Kolade Johnson is not just another statistics, he is a son, a father, a brother, a friend, a beacon of hope, snatched away. It is not just okay, enough is enough we have to put an end to this bloodbath in Nigeria #EndSARS
The police heads tried to do PR and damage limitation but to no avail. They had to bring in the suspects and parade them like they do criminals.  The police have followed up and swiftly too.
The Lagos State Police Command has dismissed Inspector Ogunyemi Olalekan from the Nigeria Police Force after he was found guilty during an orderly room trial on Thursday of involvement in the killing of Kolade Johnson.
The state Police Public Relations Officer, DSP Bala Elkana, in a statement on Thursday said after Olalekan's dismissal, he was handed over to the Criminal Investigation Department, Panti, for prosecution in a conventional court.
So what tells you, that people are powerless? Well they have not met our young Nigerians.
The hashtag #EndSARS was created in 2016 by a group of human rights defenders.
From my archives-?Generation X
This is no war cry. It is, however, a defining moment that our young,who are our most valued assets have been ignored and underinvested for decades. No one in their right mind would stand by and watch their most prized possession go to waste. Our leaders have done this for far too many years with reckless abandon and they consistently ignored the fact that a country is only as good as its most vulnerable. They, instead, clung to power by feathering their nest with our commonwealth and by grandstanding with sporadic scattering of cosmetic edifice and surround themselves with stupendous trappings of their instant wealth.
Six years ago, I wrote in Generation X, in which desperate parents were sending their children to neighbouring countries, in order that they can get a decent but expensive education and it is at places like this that three young men met their grisly end: We have always prided our people as having some moral code, a modicum of cultural modernity and backbone that somehow, excluded us from the mob mentality. That was before and no longer. We have been in denial for far too long and continue to do so.
The morality valve has been lacking, eroded over time and we all have ourselves to blame. We took our eyes off the ball, we fail to understand that, what affects one, affects all of us. We have in the past espoused the adage; that it takes a village to raise a child. We have not collectively raised our young people. That is the truth and sadly so. We have not prepared majority of our young people for a positive future rather; they are desperate, uneducated, ill equipped, despondent, morally bankrupt, physically and emotionally fragile and they have nothing to look forward to other than a dim existence". We have successive governments that have lost the capability to lead and only protect their own self–interest.
So, here we are and it takes a non-Nigerian and billionaire philanthropist Bill Gates, to lock heads with our leaders publicly and tell it like it is. Truth is bitter but worse still, is hearing the truth from a stranger. He did not mince his words -that Nigeria is facing a critical moment; "While it may be easier to be polite, it's more important to face facts so that you can make progress," the philanthropist told a room of Nigeria's government elite that included the president. Well, tell us something we don't know Gates! It is the most uncomfortable truth and it had to be said. Now, if I were them, I would use this revelation as fuel to make the changes that is desperately needed and they must not look the gift horse in the mouth.
This is indeed a defining moment. Gates was brazen in an exclusive television interview with CNN, he said, he wanted to speak out to implore Nigerian politicians to focus on human capital and its large youth population.  He said that, Nigeria is one of the most dangerous places in the world to give birth, with the fourth worst maternal mortality rate in the world ahead of only Sierra Leone, Central African Republic and Chad. One in three Nigeria child is chronically malnourished.