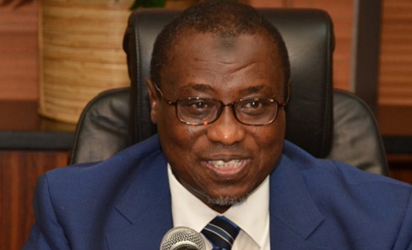 Group Managing Director of the NNPC, Dr Maikanti Baru
By Akpokona Omafuaire
SOME host communities of the Warri Refinery and Petrochemical Company, WRPC, have urged the Nigerian National Petroleum Corporation, NNPC, to ensure that special consideration is given to their people in its ongoing recruitment exercise.
Addressing newsmen in Warri, Delta State, the four host communities which comprise Aja-Etab, Ubeji, Ifie, and Ijala Ekeren said, they are blessed with qualified youths.
Speaking on behalf of the communities, Mr Clement Erewa, Mr. Billy Ekele, Mr. Clifton Edema, and  Adolphus Tosanwumi, Chairmen of Ubeji, Aja-Etan, Ifie, and Ijala-Ikenren respectively said: "The management should plan its process of recruitment to reflect the indigenes of the host communities in large numbers.
''The four host communities are blessed with a deluge of educationally qualified and skilled youths who are ready to use their skills to better their lives and that of the various communities.
"This will bolster the relationship between NNPC and its hosts. A consideration of host communities in its employment exercise will ensure security and stability and will complement the vision of the Delta State Government in developing and empowering the youths.
"Our gestures and privileges as host communities have not been reciprocated. We have not been treated fairly.
"We have not reaped the fruits of our God-given land. In other climes both within and outside Nigeria, host communities are treated with utmost respect and dignity. Basic amenities such as roads, hospitals, and schools are provided as part of appreciation to any community that hosts a public or private venture."
"Our case has not been so. We have been abandoned, sidelined and even disregarded in the scheme of things.  We are demanding that this is stopped forthwith. We are not asking for too much. We are only asking for our privileges. ''
National President of Itsekiri National Youth Council, INYC, Mr Weyinmi Agbatenyiniro, who also spoke,  warned that if the Federal Government and the NNPC failed to heed to their demands they should be ready for a "mother of all protests".