…turns jewel of Villarreal
Samuel Chukwueze was one of the best players on display at La Ceramica on Tuesday night between Villarreal and Barcelona. The young Nigerian, who was named as the best youngster in his home country just days before, drove Barcelona defenders insane with his speed, dribbling ability and threat on goal.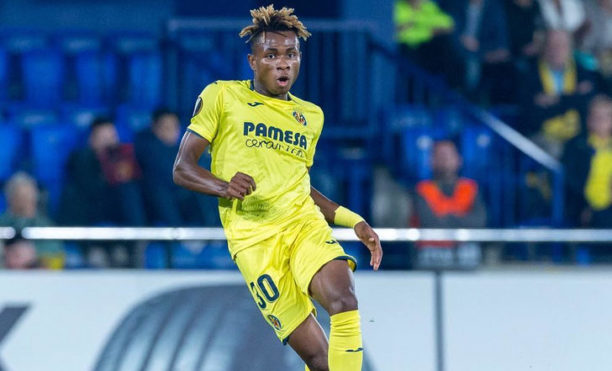 Without doubt, he is one of the best emerging talents in LaLiga this season and it's not going unnoticed by scouts and agents.
The rumours of interest in the attacker are ramping up as Villarreal fans fear the worst. The only silver lining is that his release clause is much higher than previously reported and the club might be able to replace him if, and potentially when, he does leave the club.
Chukwueze renewed this past summer when he signed a professional deal with a release clause of €63 million, not the €40 million previously reported. They signed him for €500,000 and look set to land a massive financial windfall with some of the best clubs in Europe interested in his services.
Chukwueze is Villarreal's jewel – Coach
He arrived 18 months ago to play in the youth team but outgrew his surroundings rather quickly and jumped up to the first team and has kept growing this season.
His agent has already informed the club of the potential interest from several Premier League clubs, but Villarreal are eager to retain his services for the next campaign.
If he does leave for his release clause, it would be by far the most important sale in the club's history. As it stands, Eric Bailly is the most lucrative departure when he left for €40 million and just behind that deal was Cedric Bakambu to Beijing Guoan for €37 million.