By Nkiruka Nnorom
THE Securities and Exchange Commission, SEC, has indicated that of the over 90 initiatives outlined in the Capital Master Plan, it has completed implementation of 13 out of the 66 it started implementing since 2015.
Acting Director General of the SEC, Ms. Mary Uduk, who disclosed this on the sideline of the first quarter Capital Market Committee meeting in Lagos, also said that the Commission will undertake a review of the 10-year Plan to align it with current realities in the macroeconomic, political and market environment.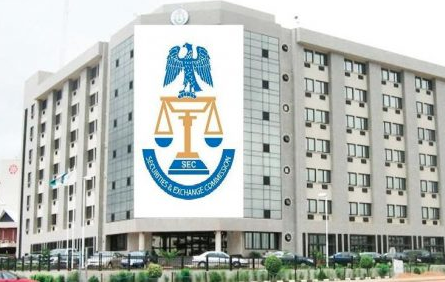 The Capital Market Master Plan is a blueprint for the development of the Nigerian capital market in core areas such as investor protection and education, professionalism, product innovation and expansion of the capital market's role in Nigeria's economy. The master plan was also to help catalyse the emergence of Nigeria as a top 20 global economy.
Uduk said that 66 initiatives are at various stages of implementation and it is hoped many of them will be concluded before the end of this year.
She explained that some of the concluded initiatives include dematerialization of shares, recapitalisation of capital market operators, setting up of a National Investment Protection Fund and the establishment of the West African Securities Regulators Association among others.
https://www.vanguardngr.com/2019/03/sec-moves-to-revive-margin-lending/
Other achievements, according to her, include e-dividend mandate, Direct Cash Settlement initiative, roadmap on commodities ecosystem, new listing, financial literacy, law reviews, non interest capital market products among several of the initiatives.
Uduk said the SEC and market stakeholders have taken up the initiatives outlined in the Master Plan document in a systematic manner while also painstakingly engaging with the government, its agencies and other critical stakeholders whose support and collaboration is required to achieve the objectives outlined in the Master Plan.
She said the Commission appreciates the tremendous support and collaboration it has received from market operators and various stakeholders in the capital market, adding that the partnership has advanced the collective aspiration to accelerate the growth of the market and contribute to the development of the nation's economy.