By Peter Egwuatu
The International Monetary Fund, IMF has called on governments of member countries to allow its central bank to be independent in order to enhance accountability of policy actions taken in the discharge of their mandate and responsibilities.
The Managing Director, IMF Christine Lagarde   made this call in response to questions on the role expected of central banks of countries in view of the anticipated slower global economic growth,   during a press briefing titled 'Global outlook and policy priorities' at the just concluded   2019 World Bank/IMF Meeting in Washington DC, USA.
She said:   "We advise governments to allow their   respective central bank more independence   in the discharge of their monetary policy mandate so that they can be accountable and responsible for whatever actions taken.   . In that way they will be able to initiate policy that would help booster growth and development and be held accountable to the people."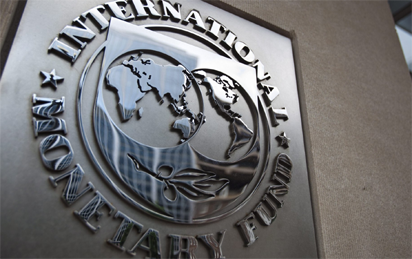 She stated also the need for countries to allow free trade policy to boost revenue which will eventually lead to growth, adding that free, fair and mutually beneficial goods and services,   trade and investment are key engines for growth and job creation.
Meanwhile, the Chairman of     International Monetary and Financial Committee, IMFC   of the Fund and also Governor of South African Reserve Bank, Mr Lesetja Kganyago said: "The global expansion continues, but at a slower pace than anticipated in October 2018. Growth is projected to firm up in 2020, but risks remain tilted to the downside. This includes trade tensions, policy uncertainty, geo political risks and a sudden sharp tightening of financial conditions against a backdrop of limited policy space, historically high debt levels and heightened financial vulnerabilities."
He said: " At   the 39th   meeting of the IMFC,   we agreed to protect the expansion, we will continue to mitigate risk, enhance resilience, and, if necessary, act promptly to shore up growth for the benefit of all. Fiscal policy should rebuild buffers where needed, be flexible and growth friendly and strike the right chord   between ensuring debt sustainability, supporting demand while avoiding procyclicality, and safeguarding social objectives."
https://www.vanguardngr.com/2019/03/economic-activities-resume-expansion-cbn-report/
He explained that in line with central banks' mandate, monetary policy should ensure that inflation remains on track toward, or stabilizes around targets, and that inflation expectations remain anchored.
"Central bank decisions need to remain well communicated and data dependent. We will monitor and, as necessary, tackle financial vulnerabilities and emerging risks to financial stability, including with macro prudential tools" he noted.
Continuing, he assured that IMF will continue to help members enhance resilience and secure sustainable higher growth. "We support the IMF's efforts to provide tailored policy advice and when needed financial support for balance of payments' need. We look forward to discussing the IMF's work on a more integrated policy frame work that further considers the interactions between monetary, exchange rate, macro prudential, and capital flow management policies"   he added.
Commenting on the IMF resources and governance he said "We reaffirm our commitment to a strong, quota-based, and adequately resourced IMF to preserve its role at the center of the Global Financial Safety Net, GFSN. We note the recent report to the Board of Governors on progress on the 15th General Review of Quotas. We request the Executive Board to continue its work on IMF resources and governance reform as a matter of the highest priority, and to report on its outcome when it concludes its work on the 15th General Review of Quotas and by no later than the Annual Meetings of 2019. We call for full implementation of the 2010 governance reforms.
"To continue providing high value-added support to its members, we call on the IMF to maintain a high-quality staff and strengthen efforts to meet the 2020 diversity benchmarks; and look forward to the IMF's initiatives to modernize its operations, including through the timely conclusion of the comprehensive review of compensation and benefits. We support increasing gender diversity in the Executive Board."