By Godfrey Bivbere
There are indications that the business of produce export is being taken over by Indians and Lebanese who go around the country buying these farm produce of the farmers, and paying them to harvest before processing same for export.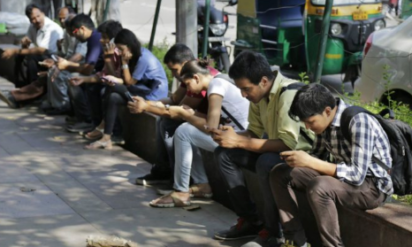 Vanguard Maritime Report reliably gathered that most of the produce which serve as raw materials for manufacturing include,  cashew nut, cassava, maize, cocoa amongst others.
A source who spoke to Vanguard Maritime Report on the issue said that these foreigners have paid workers in almost every state and they are informed about the firms where these items are being cultivated.
The source explained that before the crops mature, the foreigners approach owners of the farms, negotiate and make a deposit until the products are ready for harvest.
A farmer at Idolehin area of Ogun state close to Lusada, who gave his name as Mukaila, confirmed the above to Vanguard Maritime Report. Mukaila explained that foreigners come around there to buy up their produce before harvest.
He said no matter how large a farm is the foreigners are ready to pay. He added that most farmers prefered to pay to them because they can get the money in bulk, then when they decide to harvest and sell themselves.
He said that he plants both cassava and maize yearly in his farms but that he does not sell to them because he put in the effort to process the cassava into garri which gives him much more income than when he salls to the foreigners.
Speaking on the issue, a maritime consultant and  Special Adviser to   former
ANLCA  National President on Technical Matters, Francis  Omotosho,  confirmed the above to  Vanguard Maritime Report.
Omotosho said it is true that these foreigners were buying up our farmland and produce plantations, processing these goods and exporting it. "They are making a kill while the government does nothing.
"Nigerians are selling their land, selling their plantation to Indians and Lebanese. They are taking over our lands and our plantations, they harvest and export these products and make a huge profit."
He, however,  blamed the Federal Government for making the condition for Nigerians to be involved in export business difficult.
He was in agreement with the Minister of Agriculture, Audu Ogbe, who recently complained that the level of importation was affecting the nation's economy and that there were powerful persons that were working against government efforts to reduce importation by banning of some items.
Omotosho noted that Nigerians going into the importation business faced several challenges from the time of harvest to the point of export, resulting in the loss of over 70 per cent of their goods.
He pointed out that a Nigerian farmer does not have the right tools for harvesting the produce leading to wastages and when the crops are finally harvested they are no proper preservation methods for them leading to wastages also.
Nigerian exporters who want to ship their goods abroad are not spared either as they do not have what it takes to preserve and package them to the standard required, he noted.
He further stated that the traffic gridlock and the cumbersome clearing procedure at the port also affect these crops leading to wastages.
As a way forward, Omotosho called on the government to revive research institutes in the country that will look at ways of preserving these perishable goods and processing them before exporting.
He also stressed the need for government to work through the banks to give grants to genuine importers to assist them in the business, stressing that this will help in bridging the trade deficit as well as contributing to the economy.
Speaking on the best way to reduce importation by Nigerians, Omotosho said the government should provide alternatives to the imported items as well as ensure that the prices were competitive to discourage importation.
According to him, "What the minister said is correct. If the minister is sincere, the government should provide alternatives for Nigerians. It will be easy for an "Ikechukwu" whose brother lives abroad not to stop sending used cars (Tokunbo) anymore because there are alternatives that are better and cheaper like it is obtainable in India.
"Small portable cars can be manufactured or assembled in vehicle assembly plants here in Nigeria that can make these vehicles readily available with the long term repayment schedule.
"Why will anyone want to spend over N1.2 million and above to buy a tokunbo car if such an alternative is available," he queried.