IBADAN—GOVERNOR Abiola Ajimobi, yesterday, accepted the public apology of the management of an Ibadan-based radio station, Fresh FM, over a broadcast falsely naming him as a co-owner of the state's central abattoir.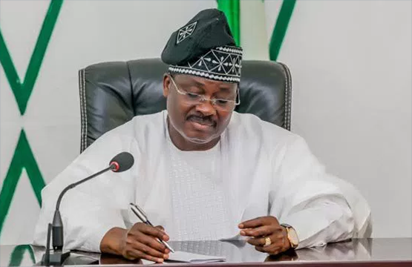 Ajimobi, in a statement by his Special Adviser, Communication and Strategy, Mr. Bolaji Tunji, said in the spirit of the Easter Season and the fast-approaching Ramadan, he had decided to put the matter behind him, following appeals by the Chairman of the station, Mr. Yinka Ayefele and the Presenter of Political Circuit, the programme on which the offensive statement was aired, Mr Isaac Brown.
Why I sacrificed my acting dream for filmmaking- Abiodun Stephen
The station had, in a public apology signed by Ayefele and Brown, which is being aired on Fresh FM, apologized to the governor for the 'unguarded statement' of its studio and guest analyst, Dare Adekanmbi, which cast aspersion at the person of the governor.
The governor said: "To err is human and to forgive is divine. I have forgiven Fresh FM, the station's chairman and management. I have also forgiven the presenter of the programme, Isaac Brown and Dare Adekanmbi, who pronounced the slander.
"I'm a firm believer of investigative journalism. But, I frown upon the attitude of journalists who conjure innuendoes, libels, slander and outright falsehood and present them to the public as exclusive stories.
"I would not have taken the matter seriously if not that the said analyst insisted that he had sufficient proof to back up his slander and unguarded utterances against me. I wanted to give him and Fresh FM the opportunity to expose me if they have any iota of fact to substantiate their falsehood.
NYSC: 8 corps members renounce cultism, drug abuse at close of orientation
"This is festive season and I have, in the spirit of Easter and the coming Ramadan, forgiven everyone involved in this matter and hope that lessons have been learnt. I wish the Fresh FM and the management the very best."