2019 UTME: Only 698 CBT centres are qualified to engage our candidates – JAMB
By Joseph Erunke
ABUJA – THE Joint Admissions and Matriculation Board, JAMB,has said only 696 accredited Computer Based Test, CBT centres will participate in the Universal Tertiary Matriculation Examination, UTME, scheduled to begin from April 11.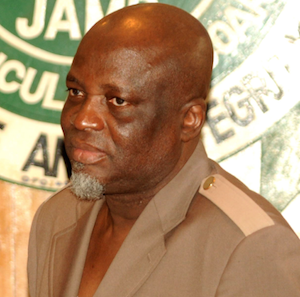 This was as it disclosed that 14 others that were found to have engaged in sharp practices were de-registered and subsequently barred from participating in the conduct of the forth coming examination.
JAMB also disclosed that two of its officials, escaped death following threats to their lives during its mock examination in one of its centres in Lagos.
A total of over 187,000 candidates who indicated interest for the mock examination at the point of registration, sat for the preparatory examination nationwide on Monday. About 1.8 million candidates registered for the 2019 UTME expected to commence on 11th April.
JAMB Registrar, Professor Ishaq Oloyede spoke, Monday, when he conducted the Minister of Education, Malam Adamu Adamu during the latter's visit to inpect progressive of the 2019 JAMB's mock examination.
According to Oloyede, 698 centres which were certified fit for the examination were ready for the conduct of the UTME scheduled to hold between April 11 and April 15.
The JAMB boss confirmed that two officials escaped death due to the timely intervention of the security agencies.
He said the officials were promptly rescued after they were bathed with patrol and to be set ablaze by yet to be identified irate hoodlums.
Oloyede, however, said investigation was already on to ascertain the cause of the attempted murder of JAMB officials on legitimate duty.
https://www.vanguardngr.com/2019/03/utme-biometric-verification-only-mode-of-allowing-candidates-into-exam-centres-jamb/
JAMB Registrar, also disclosed that about 14 Computer Based Test (CBT) Centres, were dis-accredited on Monday morning for various infractions and inability to meet with the requirement of the Board.
He said the Board discovered that some of the CBT centres borrowed computers to fill up their centres to hoodwink JAMB officials during accreditation visits and that the mock examination has exposed them.
On his part, the Minister of Education, Malam Adamu Adamu, who in company of the JAMB Registrar, monitored the mock examination in some Computer Based Test (CBT) centres in Abuja, expressed satisfaction with board's preparation for the conduct of the UTME proper.
Adamu, said he was proud of JAMB and that from what he saw on ground the Board is ready for the examination, while also warning all the CBT centres accredited for the forthcoming examination to comply with the Board's guidelines and regulation.
He said: "Everything is fine and in order. From the reports I am receiving, everything is like this in the centres all over the country".
Meanwhile, the JAMB Registrar, said the examination went on smoothly in the approved 698 CBT centres where the exercise was held on Monday.
"So far so good, all the centres are doing well. Of the 712 we have to dis-accredit 14 this morning for one infraction or the order, particularly deceit, where some of them will go and borrow some computers thinking that we will not know.
"Now we have about 698 centres left in operation and we have redistributed the candidates.
"The only sad thing that was brought to our notice was that two of our staff were almost murdered in Lagos. There was an attempt on their lives at Lagos State Polytechnic. They were wet with patrol and to be set ablaze.
"We have sent a rescue team and they have been taken to hospital. We are still looking into what happened.
"We have evacuated our staff from the place and we hope that whoever attempted that; we believe that the law enforcement agencies will not allow such assault on innocent officials of government who are going about their normal business," he said.
Prof. Oloyode reminded candidates sitting for the examination that the mock examination was only free in JAMB owned CBT centres, because according to him, "we are testing our system. So, we do not need to ask candidates to pay".
He, however, clarified that private owned centres were authorized to charge not more than 700 per candidate to take care of their logistics in preparation for the mock examination.
He noted that the Global Distance Learning, one of the CBT centres visited in Abuja, is a private owned centre, and "since we did not establish the place, buy fuel for them, anybody who wants to do the mock examination should pay the N700 which we believe is a reasonable amount.
He explained that because of redistribution of candidates to some centres out of the 14 centres delisted, the Mock would now hold in two session in some centres instead of one session as earlier scheduled.