AS the race for governorship election in Edo state which would hold next year begins, a legal practitioner and public notary,  Olayiwola Afolabi yesterday said that Edo state governor, Mr Godwin Obaseki deserves a second term to enable him to continue the developmental work he has started.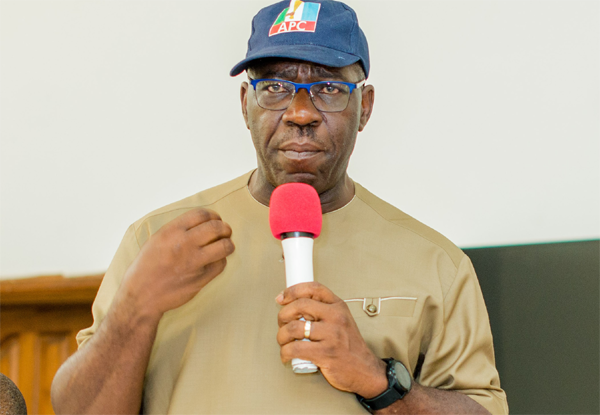 Speaking to journalists in Benin City yesterday, he urged the All Progressives Congress to give "the performing governor" a second term so that he will complete the works he has started.
He said: "The Ambode style cannot apply in Edo State because Obaseki is working. The man has worked and he is working everywhere even during the elections work did not stop. During the presidential election, National Assembly election and state assembly election he kept working. He is working everywhere so Ambode pattern cannot apply in Edo state.
APC's leadership of Edo Assembly will guarantee regular payment of pension, gratuity, others – Obaseki
"The man is not making noise but he is working everywhere. If he says he is not going to contest, we are going to beg him because we need him, if he says he doesn't want, we will compel him.
"He has been able to prove that development is possible. His style is unique from what we are used to and that is why Edo people and residents here believe that he deserves a second term as governor of Edo state"
Subscribe for latest Videos