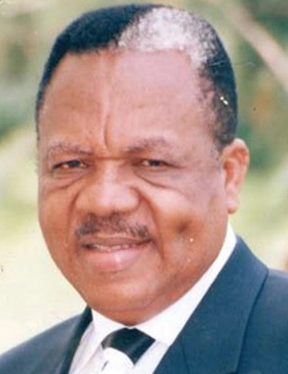 Salako
By Dirisu Yakubu
ABUJA – An erstwhile lawmaker, Honourable Dave Oladapo Salako who represented Remo Federal Constituency of Ogun state twice at the House of Representatives (2003- 2011) on the platform of the People's Democratic Party, PDP, has announced his decision to leave the party.
Hon. Salako who premised his decision to walk away from the PDP on the alleged injustices meted to him during the Ogun East Senatorial District primary election in 2018 said despite the position of the Appeal Committee that he should be declared winner of the primary election; the party ignored same and instead, declared his co-contestant, Bola Kalejaiye, the party's flag bearer.
In a letter of resignation addressed to PDP national chairman, Prince Uche Secondus, Honourable Salako accused the PDP Ogun governorship candidate in the March 9 elections, Hon.Ladi Adebutu of wielding "great influence and inducements on some of the National Executive members," a development he argued, culminated in his denial of the Senatorial ticket by the state chapter of the party.
In the letter addressed to the party chairman, Salako wrote: "As requested by the party, I completed the formalities for nomination as the candidate of the party for Ogun East Senatorial District. On 2nd October, 2018, the primary election came up according to the time-table earlier released by the party. My first shock was the demand by the committee in charge of the primary election for the sum of N750, 000 (Seven Hundred and Fifty Thousand Naira) as my share for the cost of the venue and logistics. By tradition, it has always been the responsibility of the party- PDP to bear the cost of venue and other incidental expenses relating to primary election."
Amidst other electoral irregularities that allegedly characterised the exercise, Hon. Salako also accused party officials of skipping the accreditation of voters, stressing that staff of the Independent National Electoral Commission, INEC, and Department of State Security, DSS "were conspicuously absent," at the primary election.
https://newlive.vanguardngr.com/2019/03/supplementaryelections-pdp-wants-kano-governorship-election-cancelled/
He lamented the conduct of the primary election this way: "There was no introduction of aspirants for proper identification before the election. Total number of voters was not publicly announced. This is because there was no proper accreditation at the inception of the exercise." He further stated that he has followed and fulfilled the requirements as stipulated by the Party's Constitution to exhaust all avenues for redress of any injustice.
While noting that his request for the nullification of the exercise fell on deaf ears, Hon. Salako said he was left with no option but to quit the party he spent his resources and time to build, adding "The Appeal committee justified the reason why I should be declared the winner of the primary or at the worst scenario, cancel the primary and re-order a re-run. But instead, the party ignored my petition and even the report of the Appeal Panel."
https://newlive.vanguardngr.com/2018/12/ill-deploy-legislative-advocacy-activism-to-change-bayelsa-east-wills/