By Egufe Yafugborhi
PORT HARCOURT – TWO soldiers were reportedly killed Saturday night by yet unknown assailants in Abonemma, headquarters of Akuku-Toru local government area of Rivers State, where a Lieutenant and several civilians were earlier killed in 23 February Presidential Election Day violence.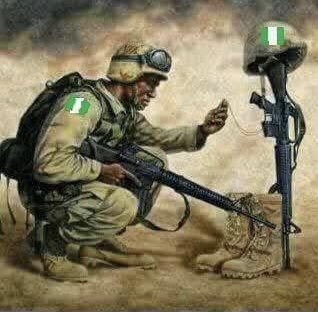 Spokesperson for the 6 Division Nigerian Army in Port Harcourt, Col Aminu Ilyasu and his counterpart at the Rivers State Police Command, Nnamdi Omoni were yet to give a word on the development, but community sources suspected that the soldiers' killers came from outside to do the killing and disappeared immediately.
https://www.vanguardngr.com/2019/02/breaking-four-killed-in-stampede-at-buharis-rivers-rally/
Following the presidential election day killings, which resulted in cancellation of the votes from Akuku Toru local government area, many fear that March 9 governorship in Abonnena and other flashpoints could be more deadlier unless adequate security measures were put in place.