Abuja – Dr. Gbujie Ibenechi, a Chief Consultant Surgeon (Ear Nose and Throat) at the University of Abuja Teaching Hospital (UATH), has advised people to desist from removing the earwax for health reasons.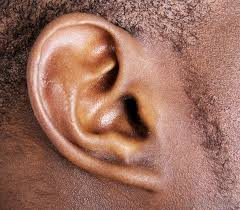 Ibenechi gave the advice on Tuesday in an interview at the hospital.
"People should allow that oil substance that builds up in their ear," he said.
He described earwax as "a self-cleaning agent with antibacterial properties that protect the skin of the ear canal."
Ibenechi said that the earwax could only be cleaned "when the ear has lost the ability to do so" and by a medical expert.
He said: "There is nothing an individual can do to the ear without causing a damage because the ear is delicate. It is a shallow narrow organ.
"You can punch the ear drum if you use a hard object and that would create a big problem.
"So you need an expert who will do the cleaning scientifically without causing any injury.''
Ibenechi said that the oil substance worked by trapping dust over time "but sweeps itself without us knowing," adding that "excess earwax sometimes sweeps itself slowly."
https://www.vanguardngr.com/2018/12/white-is-not-the-new-black/
According to him, earwax is not supposed to accumulate and dry up in the ear.
"When it is too hard, you apply a wax dissolving drop for some days and then get it flushed by an expert.
"Those who form wax in the ear, the wax will still recall, so we advise them to go for check-up at least twice in a year before it causes more problems."
"This is because as it accumulates, it damages the skin of the ear canal and allows bacteria into it which can cause infection,'' he further said.
Ibenechi said that the itching of the ear could be caused by allergy, involving the skin of the ear canal, especially when it is reacting to particles like dust and perfumes.
He said that one only required a drug, either ear drop or oral tablet, to take care of the reaction.
He further said that people caould scratch their ears by placing a finger at the outer part and scratch without causing problem to the ear canal.
He said "It is wrong to put cotton buds in the ear. Usually, it gets stuck in the ear, which can only be removed by an expert.''
He also said that fungal infection could cause itching and when left untreated could affect the skin of the canal, when the secondary bacterial infection would possibly set in. (NAN)
https://www.vanguardngr.com/2019/03/bauchill-never-bend-its-back-again-for-oppressor-to-ride-dogara/
Subscribe for latest Videos