By Sonny Atumah
President Muhammadu Buhari won the 23rd February 2019 election that appeared predictable. As the Chairman of the Independent National Electoral Commission, INEC, Professor Mahmood Yakubu presented the certificate of return last Wednesday, the winner; Buhari condemned the primitive acquisition of wealth which he hoped to tackle as he prepared for his second term in office. Like President Olusegun Obasanjo, President Buhari is one of the mortals that would rule Nigeria three times.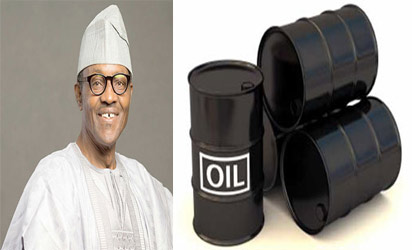 Polls: Gowon lauds Nigerians, INEC
With a first term that was marred by ill health and experimentation, he has been offered another rare opportunity with experiential hindsight to make amends for posterity otherwise history would judge him with poor legacy.  President Buhari from today has about three months to reconstruct his policy driving mechanism that would be ruled by ideas as he reconstitutes his cabinet, and devoid of sentimentalism.
With enthusiasm one hopes the President would not gloss over the issue of our refineries that have not been rehabilitated in a quarter of a century including his first tenure in political reincarnation. In the last four years one tried severally to point out the evils of not having our wholly owned refineries to work. The cumulative effect has afflicted Nigeria with what economists call Dutch Disease. In an afflicted economy, a resource boom attracts large inflows of foreign capital, which leads to an appreciation of the local currency and a boost for imports that are comparatively cheaper.
It sucks labour and capital away from other sectors of the economy, such as agriculture and manufacturing, which are very important for growth and competitiveness. As these labor-intensive export industries flag, unemployment rises and the economy develops an unhealthy dependence on the export of natural resources. In our monomaniacal case, we have left local oil production to foreign drillers only to export crude. Our economy has become highly vulnerable to unpredictable swings in global energy prices and capital flight. Refining ordinarily adds value to petroleum which is the most important commodity nature has provided mankind with as many as 6000 byproducts and derivatives when a barrel of crude is refined.
Those who know that four refineries exist in Nigeria wonder why these national infrastructures in Port Harcourt (1&2), Warri and Kaduna would operate at zero level. The president should this time break the jinks that have become relay races for fuel importation with large sums money spent including subsidy payments. Since the democratic dispensation that started with President Obasanjo, exporting crude and importing fuels have continued till date. It is no longer news that Buhari who built the refineries in Warri and Kaduna in about three years could not rehabilitate them in four years. President Buhari jocularly alluded to the fact that Nigerians who call him 'Baba-Go-Slow' should blame the system that slowed him down as he received FCT residents led by the Minister, Muhammad Bello on 2018 Christmas visit to the Aso Rock Presidential Villa.
He also told the national executive members of NUPENG then that although reforming the petroleum industry will unlock numerous untapped potentials for the nation, reforms must be well thought out in the interest of Nigeria. To him such reforms must not be rushed as we are still suffering from effects of many legacy policies that were rushed without appreciating the consequences. The President was right as the May 11, 2016 removal of fuel subsidy might not have been well thought out. One understands the President's level of commitment and patriotism to take Nigeria to the next level but tide and time wait for no man. Nigeria has wasted several billions of dollars importing fuel and paying subsidies on imported fuel.
Rehabilitating our refineries would free funds paid to import these fuels: premium motor spirit, PMS or petrol; automotive gas oil, AGO or diesel; dual purpose kerosene, DPK made up of household kerosene and aviation turbine kerosene or aviation fuel, to tackle the problem of infrastructural deficits in Nigeria. Today, about US$1.4 billion would rehabilitate the four refineries and possibly debottleneck them over a period that is realistic; to increase the nameplate capacity above 445,000 barrels per day, bpd.
Our policy makers have been looking at appropriate pricing as an attraction to international investors in our downstream petroleum sector. But the ease of doing business and political peculiarities are considered to be near toxic; with no adequate legal and regulatory frameworks. It was time we had a Nigerian approach of syndicated loans from local banks and funds from our excess crude account to rehabilitate our refineries.
International financiers would not take final investment decisions, FID on our Brownfield refineries unless they hold us by the jugular. In October 2015, President Buhari granted financial autonomy to some Joint Venture (JV) oil companies, giving the JVs control over their budget, empowering them to source for funds and remit taxes, royalties and dividends to the government. The JVs were to be turned into firms that control their own budgets, making them similar to the Nigeria Liquefied Natural Gas (NLNG) model, which finds sources for its own funding, pays taxes and royalties and also pays dividends. Way to go?