As Ansar-Ud-Deen Society of Nigeria, Lagos State Council marks her 40th Anniversary, scholar has called on the organisation to intensify positive engagements with political parties and seek inclusiveness in the national polity of Nigeria.
Prof. Lai Olurode of the Department of Sociology, University of Lagos, made the assertion while delivering a lecture titled: The Role of Followership in Leadership's Success, to mark the 40th anniversary of the society.
Olurode said: "At this stage, Ansar-Ud-Deen has to adequately engage the state. You must work on spreading membership to achieve the best for the organisation. By now, there has to be a sincere action plan on seeking inclusiveness.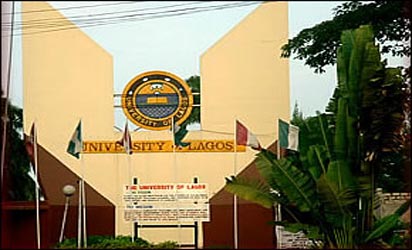 The Chairman, UNILAG Muslim Community also stressed that the Society should work on more visibility for the women folk in the organisation. He said: " There should be more policies that will make women more visible in our engagement with stakeholders in our national polity.
"Women are very influential in driving the mission of any organisation." Meanwhile, Olurode raised concern over the extent the Society has gone in meeting the objectives of its founding fathers after about 100 years of existence.
https://www.vanguardngr.com/2019/03/amnesty-intl-tasks-nigerians-on-human-rights-knowledge/
He said: "For the avoidance of doubt, Ansar-Ud-Deen's principal objectives are promotion of education, reformation and propagation and defense of Islam."
He said the organisation should build on institutionalisation of its core values rather than building the Society around "a strong individual."
"Members, who made up an institution whither but, the institution remains and should be able to survive its members as an enduring institution. It must have in-built mechanisms of membership renewal and the death of a member must not signal the atrophy of the organization. One issue that retarded Africa's development was life presidency and personalised rule," he said.
The Deputy-Governor of Lagos State, Dr Idiat Adebule, represented by Alhaji Abdukrazak Adetola urged Ansar-Ud-Deen to continue with operations that will address the modern realities and engender sustainable society.
She enjoined the leadership of the organization to intensify efforts on programmes that will ensure peaceful coexistence of adherents of various faiths in the country.
Adebule assured that the government would continue to provide the enabling environment and make policies that will address religious disharmony.
The 2-day Anniversary featured 15th Biennial Congress and 12th Merit Award in commemoration of the Lagos Council.
The Secretary, Committee of Arrangement, Mr. Iskil Yusuf said the anniversary was an avenue for all the state councils and branches to meet, celebrate and hold elections every three years.