Lagos – The Olubadan of Ibadanland, Oba Saliu Adetunji, has endorsed the forthcoming District 01 Little League Baseball and Softball 2019 Tournament Clinics slated for April 12 to April 19 in Ibadan.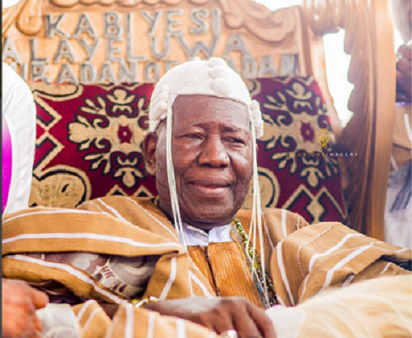 Kehinde Laniyan, the Administrator of District 01, in a statement on Sunday, said the body had received an endorsement letter from the monarch.
Laniyan said that the Olubadan reiterated his support for activities that constantly engaged teeming youths and provided suitable platform for them to thrive.
"This is a very cheering news for baseball and softball in Ibadan and the Little League District O1 at large.
"The highly respected Olubadan of Ibadanland has endorsed the forthcoming little league programme coming up in April.
"The monarch saluted the initiative of the United States Consulate General in Lagos for supporting the event and he is happy that Ibadan would be in the limelight during the programme, " he said.
The administrator said that the Oba urged notable Ibadan indegenes to emulate the United States Consulate by empowering children through sporting activities.
The News Agency of Nigeria (NAN) reports that 12 teams from Lagos, Oyo, Ekiti, Kwara, Ondo and Abuja would participate in 4 divisions of Little League Major and Senior at the event.
Two coaches from the US will storm the country to enlighten participants on the latest trends and techniques in the sports.
https://www.vanguardngr.com/2019/03/the-martyrs-and-white-supremacist-terrorist/
The Little League District O1 in Nigeria comprises of states in the South-West of the country, including Kwara.
The Little League Baseball and Softball is a non-profit organisation based in South Williamsport, Pennsylvania, US, which organises local youth leagues in the US and the rest of the world . (NAN)
https://www.vanguardngr.com/2019/03/i-got-lucky-after-feeding-prisoners-with-my-entire-stock-of-sausage-rolls-ex-hawker/