By Eguono Odjegba
THE National Association of Freight Forwarders and Air Consolidators (NAFFAC) have said the adoption of specialized port liberalization will eliminate myriads of problems be-devilling the port system in Nigeria.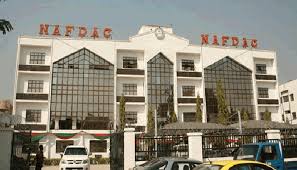 In a recent chat with Vanguard Maritime Report, the National President of the group, Prince Bakare Adeyinka, noted that specialized terminal operations would not only resolve most current challenges but also lead to higher productivity and cost efficiency.
Adeyinka who explained that most successful maritime nations like China have since switched to specialized cargo operations however, further noted that such is only possible in Nigeria as soon as government can muster the political will to direct the conversion of some of the existing terminals to export bases while others are reorganized to handle specific imports, reflecting the necessary differential in cargo handling fees.
His words, "If we want to decongest Apapa port for instance, then we must clamour for specialized port administration to tackle the bottleneck we are faced with.
"China ports benefitted from specialized administration because what Shanghai port handles is quite different from what Guangzhou port is handling."
Citing APM Terminals, Ports and Cargo Handling Services and Tin Can Island Container Terminal (TICT) as some of those already abreast of the developmental leap, the NAFFAC boss urged the federal government to gazette specialized operations along single cargo consignment such as Roll-On-Roll-Off, Bulk, Containerized, Finished and Vehicular consignments.