By Eguono Odjegba
THE Special Task Force unit of the Importers Association of Nigeria, IMAN, on illegal importations has sealed a total of five warehouses in addition to intercepting 10 containers of offensive and questionable goods between January and February, 2019.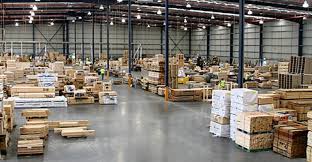 Chief Operating Officer (COO) of the IMAN Special Task Force, South West Zone, Mr. Prosper Okolo, told Vanguard Maritime Report that the containers made up of 6x20oft and 4x40ft were impounded in various parts of Lagos due to various infractions, ranging from concealments and smuggling.
Okolo said the warehouses allegedly involved in questionable importations and production of fake and sub standard products will be made to face the full weight of the law; while explaining that doubtful imports will be released to their owners as soon as they show importation permit and approval from relevant agencies of government to engage in production of the said sub standards items.
He explained that although the containers were not taken out of the premises of the owners, his task force has sealed each of the questionable containers, noting that should the seal be tampered with, the task force acting in concert with the Nigeria Police will drag the owners to court and commence prosecution.
Okolo said the IMAN Special Task Force will continue to partner government agencies in curbing the menace of smuggling and every act of economic sabotage.
Samples of the items shown to our reporter at the task force premises in Lagos includes foreign bottled water, new tyres swathe in three and four pairs, foreign beverages.
Okolo stated: "We are pleased to announce to you that in the last two months a total of 10 containers of 6x20ft and 4x40ft containers with various infractions ranging from concealments, banned and smuggled goods imported into the country was intercepted in various parts of Lagos by the Task Force.
"The Task Force has so far sealed five warehouses which were found to deal in importation of tyres, used clothing, unwholesome products among others without the required regulations and permits.
"Some of the affected warehouses which were found to have gone against the importation laws such as concealment of up to five small tyres into big ones to pay lesser duties. These acts the task force sees as not only economic sabotage, but also endangering the lives of Nigerians as these tyres though new, but has lost their value due to the way they were concealed and imported into the country."
Okolo said his task force will continue to partner with security agencies and departments involved in import and export to rid Nigeria of all anti-economic menace.