By Gabriel Ewepu
ABUJA- AHEAD of the March 9 Governorship and State Assembly polls, a group called Nsukka Zonal Strategic Group, NZSG, Thursday, says the Governor of Enugu State, Ifeanyi Ugwuanyi, deserves second term in office based on his performance.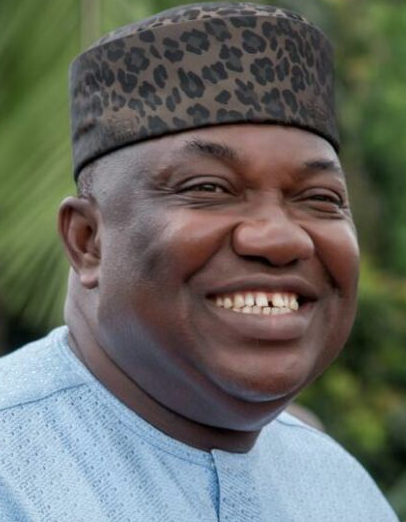 The assertion was made in a statement signed Sign by Chairman, NZSG, Engr Vita Abba OON, and Secretary, NZSG, Ogbonna Sam Onyeisi MNI, after an executive meeting by leaders of the group in Enugu, which was chaired by Engr Vita Abba OON, others in attendance were Prof Osita Ogbu, Gen.Godwin Ugwuoke (rtd), Arc. Chris Offor, Justice B.E. Agbata (rtd), Chief Mike Ejinima and the Secretary, Dr Ogbonna Sam Onyeisi, where they highlighted some of the governor's performance in the last four years.
According to them their support for the governor's re-election was based on the development impact he has made on the lives of people in the State, therefore called on the electorates in all the three senatorial districts to come out en mass to vote for him.
He said: "The Nsukka Zonal Strategic Group, NZSG, after its executive meeting held in Enugu on Monday 4th March, 2019, which state that that the Executive Governor of Enugu State, Lawrence Ifeanyi Ugwuanyi (popularly known as "Gburugburu") deserves second term in office.
"The Governor has done well in infrastructural development in every senatorial zone of Enugu State, which everybody including the opposition can attest to, and the impact has been massive. Also he has demonstrated personal attributes such as compassion, transparency, humility, integrity and has promoted peace and stability in the state.
"We in NZSG as a reputable organization have done critical assessment of the Governor since he was elected in 2015 along various parameters and we have seen that he has done noble, and express our commitment to ensure his re-election for a second term in office.
"Let us come out en masse to vote Governor Ifeanyi Ugwuanyi, the Gburu Gburu of our time to continue his good work in Enugu State. With the above compliments, Nsukka Zonal Strategic Group has directed its members, their families, their friends, and every Enugu person to vote for Governor Ugwuanyi again on Saturday 9th March 2019."
Ugwuanyi was elected as Governor of Enugu State in April 2015 and was sworn in on 29 May 2015, which before he was Member of the House of Representatives, seeks re-election in the March 9 Gubernatorial and State Assembly Elections.